Celebrate with Atoka Properties!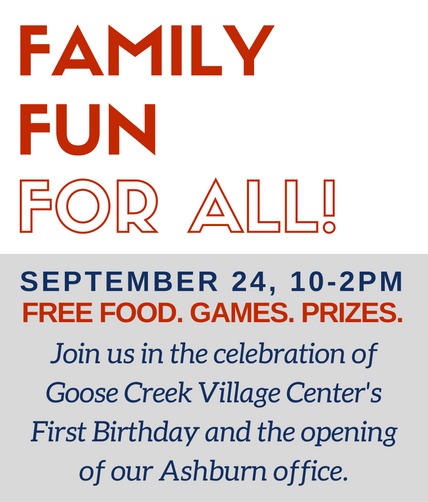 Celebrate with us as we launch our new Ashburn office in Goose Creek Village Center! We've got 10 businesses from our shopping center participating, providing activities, food, raffles, and even a Puppy Pool Party!
Date: Saturday, September 24, 10-2PM
Event Schedule:
9am - Free Bootcamp Class with Next Phase Fitness!
10:30am - Free Brow Clinic
10am-12pm - Free Chair Massages
11am - Free Energetic Flow Yoga Class
12pm-2pm - Free Mini Facials
1pm - Free Brow Clinic
10am - 2pm - Free Chiropractic Consultation and Exams
10am - 2pm - Real Estate Consultations with Atoka Properties
10am - 2pm - Bark n' BBQ Pet Pool Party
11:30am - 2pm - Food Trucks!
Address for the events:
21020 Sycolin Rd, Ashburn VA, Suite 100
Additionally, there will be a kids obstacle course, face painting, free throw contest, open houses and more!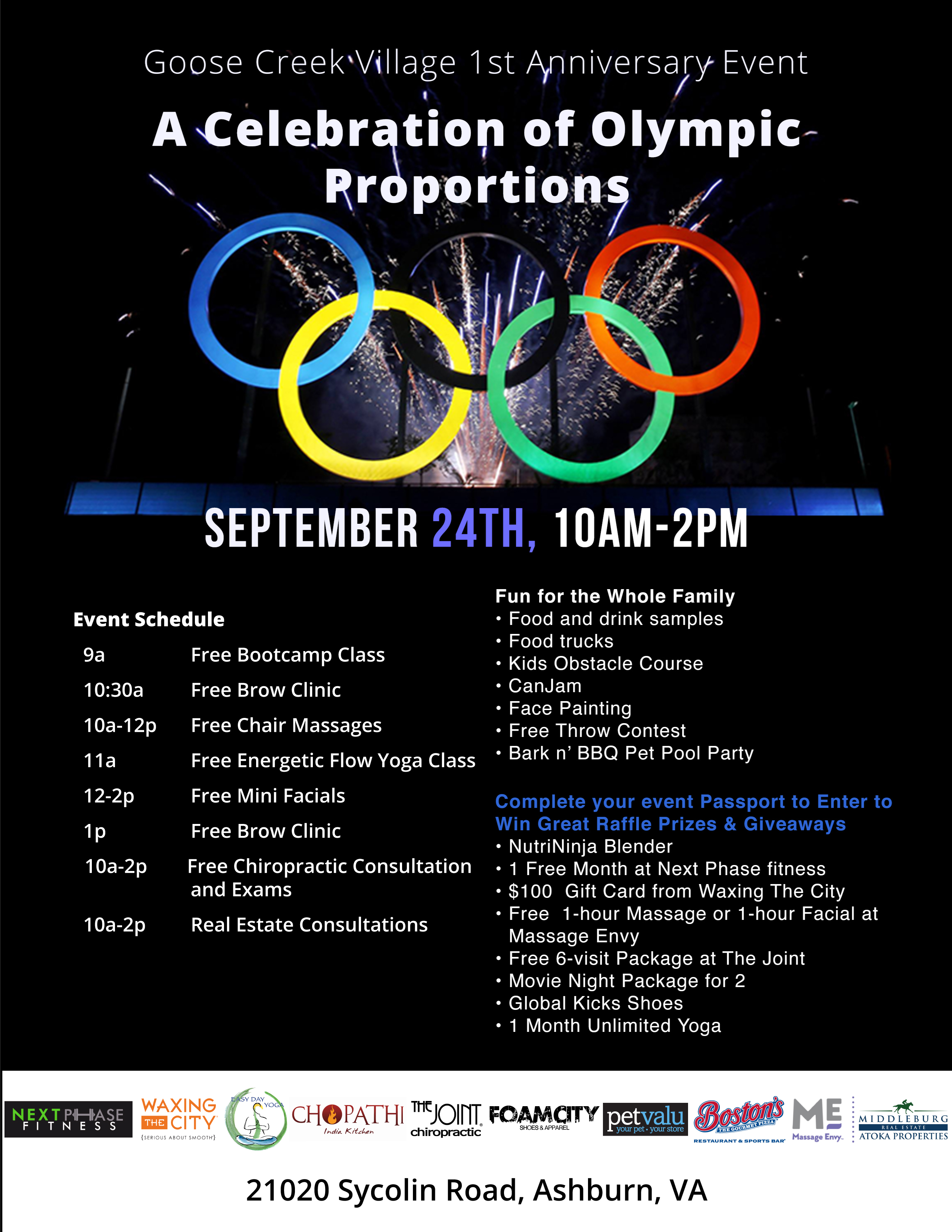 We can't wait to see you there!