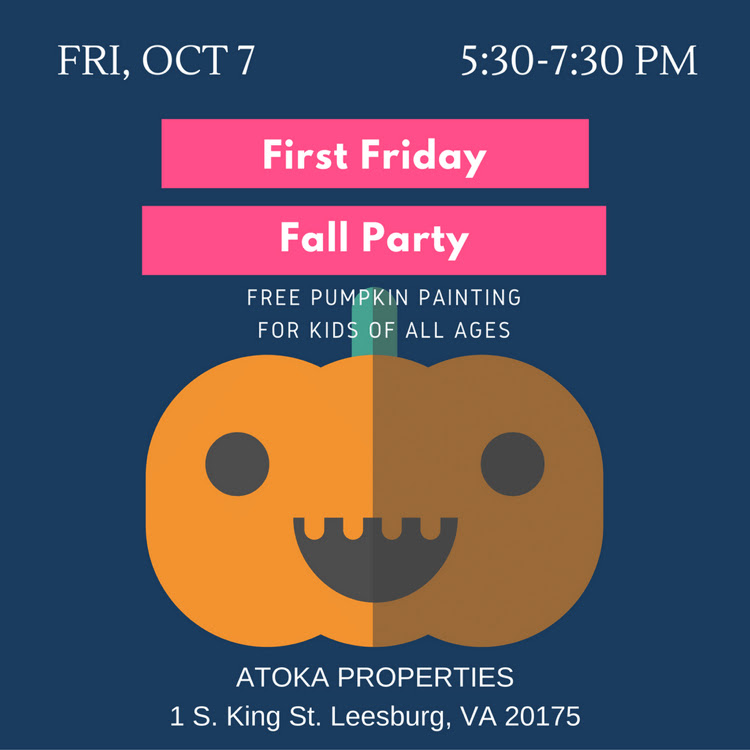 Friday, October 7, 5:30-7:30PM
FREE PUMPKIN PAINTING
Come join Ryan and Megan Clegg for downtown Leesburg's First Friday.
What: Pumpkin Painting Party. We will have pumpkins to decorate for the kids, light food and drink.
When: Tomorrow, Friday, October 7 from 5:30-7:30 pm.
Where: Atoka Properties, 1 S King St, Leesburg, VA 20175
No need to RSVP. Just come on out and enjoy a fun night in Leesburg.
See you Friday!
For more information about Ryan and Megan Clegg, visit them on their website, give them a call, or drop them a line!
Ryan and Megan Clegg
Ryan Clegg | (703) 209-9849
Megan Clegg | (703) 209-9429
CleggandCompany.com