The 2016 Virginia Fall Races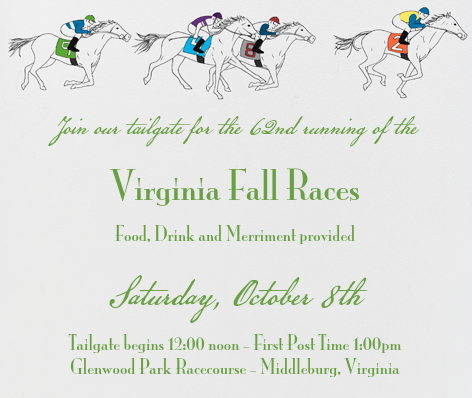 The 62nd annual running of the Virginia Fall Races is scheduled for Saturday, October 8th. The event draws enthusiasts from all across the US who travel with their horses to Middleburg to fox hunt for a week and compete in the "finals" held on Saturday morning at 9:30am before the start of the race. Last year there were over 7,000 people in attendance and we hope you will be one of them this year.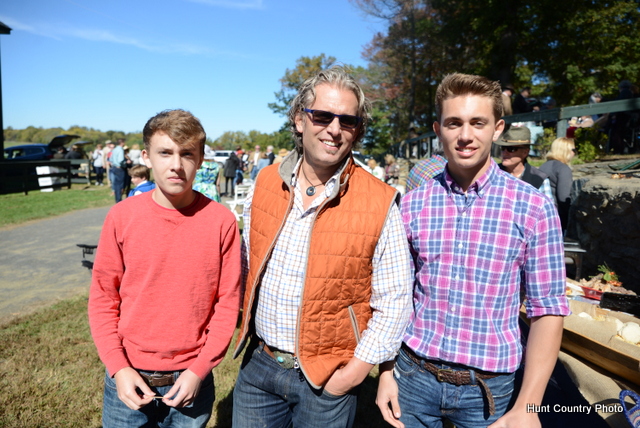 For those of you who are new to the Virginia Fall Races, we have a beautiful array of foods and drinks for your family, friends, and clients to enjoy. It's a relaxing and fun event that you, your clients, family and friends will greatly enjoy!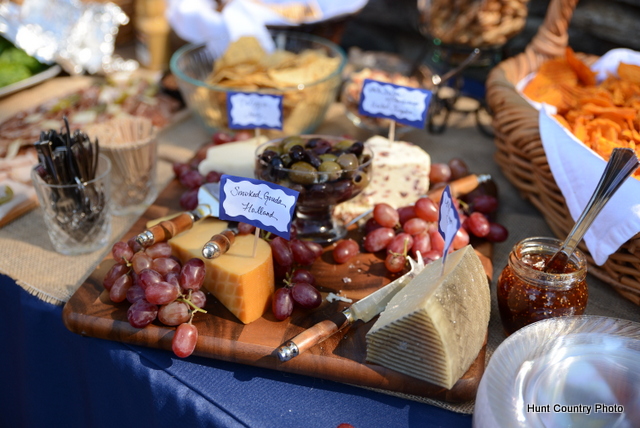 Event details:
When: Saturday October 8th, 2016
Where: 36787 Glenwood Park Ln, Middleburg, Va. 20117
Time: Tailgate-12PM | Post Time: 1:00PM
Tailgate Location: Spaces 15 and 16 (across from the green judges stand)

Ticket purchasing information and other race details can be found on the race website: www.vafallraces.com.

See you at the races!