Preparing to list your home for sale is no small job. For this reason, we've compiled a short checklist of items for you to address before listing your home for sale.
Who knows? Some of these minor improvements may bring just the right buyer!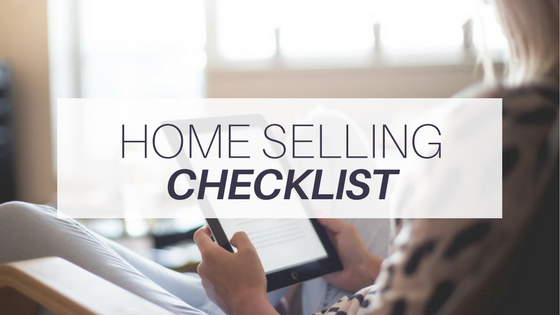 Here is our checklist of 6 Easy Things to Do Before You List Your Home For Sale:
Pay attention to exterior detail. Be mindful of curb appeal and details such as fresh paint, clear gutters, and clean windows. While chipped paint and overgrown plants may seem minor, they may distract potential buyers before entering the home.
Clear and clean any surfaces including patios, decks and driveways. Remember, you're not going for a "lived-in" feel. Help home buyers picture their own cars and patio furniture in these areas.
Make the interior of the house spotless. This is a simple, but powerful, rule of thumb that you will not regret sticking to as long as your house is on the market.
Declutter closets in order for them to appear larger. Full closets can make a large space feel small and cramped.
Replace light bulbs. You want the home to feel as bright and open as possible.
Organize storage areas to ensure they are clutter free, organized and neat. Again, you want the appearance of lots of space for the benefit of the future homeowners.
There's a lot more to it, of course, but this is a great place to start! You can find even more information and ideas on our blog and Pinterest page
—
When the time comes for you to sell your home, we'd love if you'd give us a call. The REALTORS® at Middleburg Real Estate | Atoka Properties are intimately familiar with Loudoun and it's surrounding counties. Our experienced team is focused on making sure your real estate experience is everything you hope and need it to be. See why we're welcoming people home for a lifetime and find an MRE|AP agent you can trust.