FOR IMMEDIATE RELEASE: Former Donald Trump's Apprentice Candidate Joins MRE|AP
Kristen Kirchner is a Middleburg estate owner and has been a Virginia Equestrian since birth. She is experienced and ed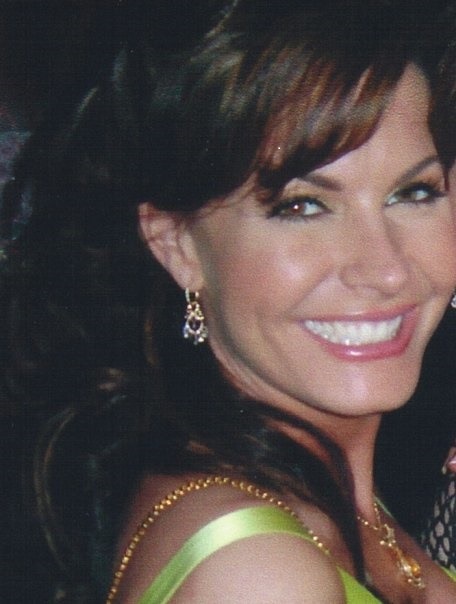 ucated on all property types. Her claim to fame was being one of Donald Trump's candidates on NBC's popular show, The Apprentice. Donald Trump told Kristen, "I had my eye on you since I met you!"
Kristen has been written about in Fast Company Magazine, one of the top business magazines, as well as REIP the Rewards, a real estate investors' publication, as being the investor of the month. She has also been on various business shows such as CNBC's Donny Deutch and Power Lunch, NBC's The Today Show, FOX's Fox and Friends, and many more shows for her business expertise on various real estate and market topics.
Kristen Kirchner is a seasoned real estate agent with over 19 years in the business as a real estate agent and mortgage banker. She began her real estate venture at a very early age helping her father with his real estate development company and appraisal company in Northern Virginia after school. She knew at a young age that she had a specialty in real estate and wanted to continue her education to learn every aspect of the real estate business. Learning one facet of the business is not enough for Kristen as her desire is to educate her clients to the fullest extent. Kristen is constantly educating herself with the most current knowledge of our ever-changing real estate market conditions.
Kristen's attention to detail and loyalty to her client's best interest is what has brought her so much success in the business. Staging properties for sale is an area of Kristen's expertise as she comes from a family background of interior decorators. Beyond her design expertise, her knowledge of all aspects of the real estate business equips her to educate her clients through every aspect of the transaction.
Kristen is a people person who often finds that she makes long lasting friendships with her clients. Her personality earns her referrals and repeat business year after year which is the cornerstone of her success. Kristen can be contacted at (571) 247-4723 or Kristenkirchner@atokaproperties.com.
—
About Middleburg Real Estate | Atoka Properties: Local. Legacy. Loudoun & beyond. It's more than real estate, it's relationship building with homeowners who become friends and neighbors for a lifetime. With four strategically placed offices located in Ashburn, Leesburg, Purcellville and Middleburg, Virginia, MRE|AP serves the counties of Loudoun, Fauquier, Clarke, Fairfax, Arlington, Culpeper, Warren, Shenandoah, Prince William, as well as into areas of West Virginia, including the counties of Jefferson and Berkeley. Since 1939, we have been welcoming you home for a lifetime!