Thanksgiving is just a couple of days away and we can already smell the stuffing and pumpkin pies. If you're like us, the menu probably isn't the only thing on your mind. With all of the entertaining you'll be doing over the next couple of months, you're likely re-evaluating the layout of your home. Is there enough space at the table? Would entertaining be easier with a different layout?
Have no fear! We've rounded up 8 ideal dining rooms in houses currently for sale, perfect for Thanksgiving dinner and all the holiday parties you have planned. This time next year - one of these could be yours!
FARMHOUSE FRIENDLY
For our shiplap and wood accent lovers, these two dining rooms are the perfect fit. Natural wood, exposed beams, and neutral palettes make these perfect for a cozy country holiday.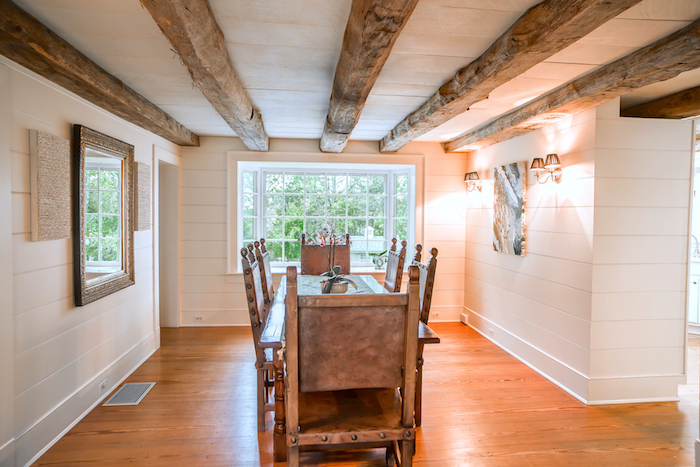 6532 CRUMMEYS RUN LN | MIDDLEBURG, VA
FQ10092912 | $1,500,000 | Listed by Peter Pejacsevich & Scott Buzzelli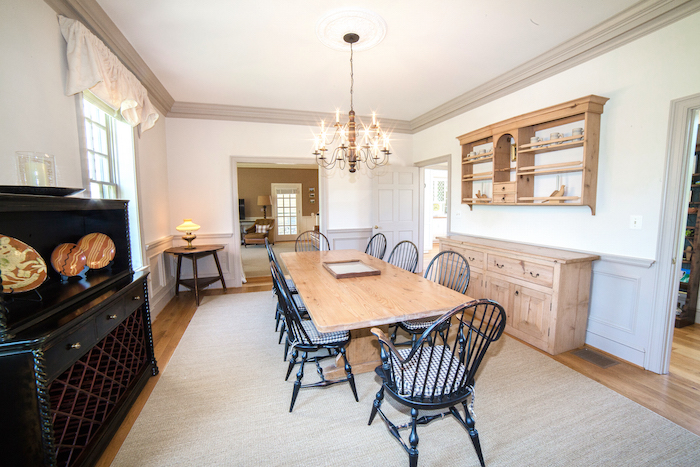 34380 BLOOMFIELD RD | BLUEMONT, VA
LO9974666 | $1,875,000 | Listed by Scott Buzzelli & Peter Pejacsevich
STUNNINGLY SIMPLE
If you like to let your company be the star of the show rather than your decor, a classic, modern feel might better suit your taste. These dining rooms leave the frills behind, leaving you more time to focus on your guests.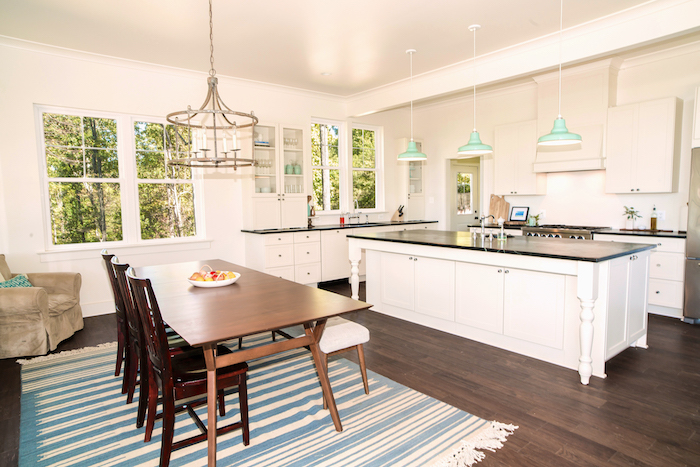 240 ASHLEY WOODS LN | BLUEMONT, VA
CL10076558 | $885,000 | Listed by Scott Buzzelli & Peter Pejacsevich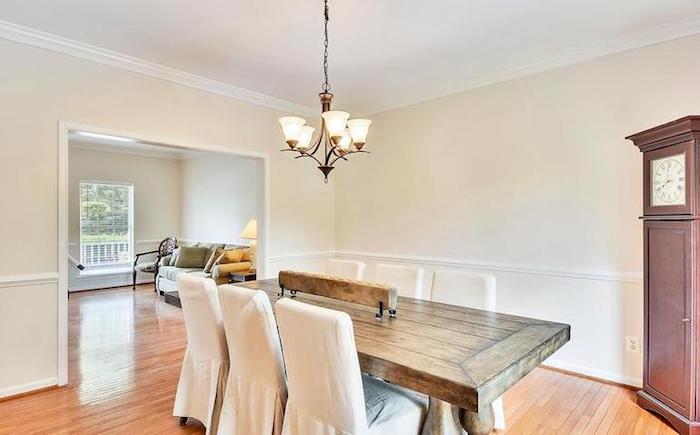 420 HERONWOOD CT | PURCELLVILLE, VA
LO10060397 | $477,000 | Listed by Paul Kakol
CAREFULLY CURATED
For those with specific tastes that love a home with carefully thought-out decor, you'll love these next two. Striking wallpaper, beautiful textures, and gorgeous lighting make these dining rooms showstoppers.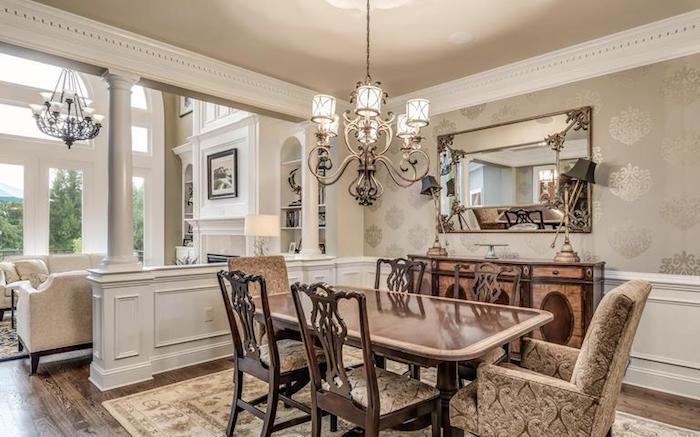 43712 BURNING SANDS TER | LEESBURG, VA
LO10032593 | $799,000 | Listed by Ryan Clegg & Megan Clegg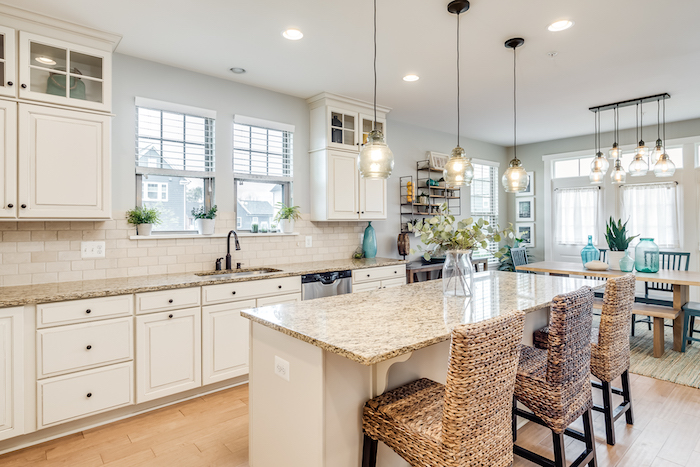 17001 TAKEAWAY LN | DUMFRIES, VA
PW9947167 | $619,000 | Listed by Ryan Clegg & Megan Clegg
LARGE & LAVISH
If you're the type that insists on hosting the entire extended family, second cousins and all, then you'll need all the space you can get. Going big, however, doesn't mean you have to skimp on design, like in these two classicly decorated living rooms with space for everyone.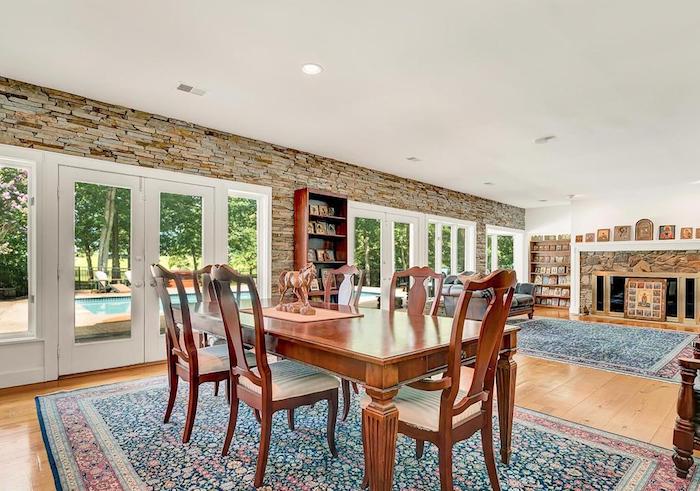 20022 TRAPPE RD | BLUEMONT, VA
LO8578798 | $2,750,000 | Listed by Mary Owen Chatfield Taylor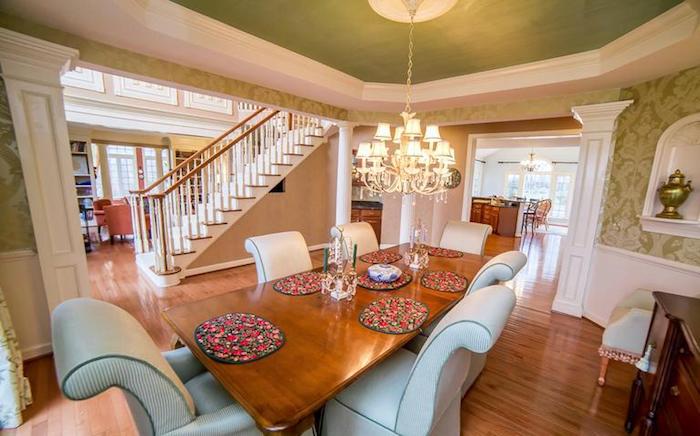 19425 LANCER CIR | PURCELLVILLE, VA
LO9891871 | $850,000 | Listed by Joy Thompson
We hope you've enjoyed this round up! If you're interested in making one of these great dining rooms your own, contact us to schedule a showing.
---
More links to peruse during your 4-day weekend
Buying in 2018? 7 Steps to Take Now
Thanksgiving Decorating Ideas That Will Take 10 Minutes or Less

While the information contained in this article is considered to be true and correct at the date of publication, changes in circumstances after the time of publication may impact the accuracy of the information. The information may change without notice and Middleburg Real Estate, LLC is not in any way liable for the accuracy of any information printed and stored or in any way interpreted and used by a user.