Every so often, we have the pleasure of listing homes that are truly unique pieces of history. This week, we are proud to present just such a property - Loretta. With its extensive lush, green acres, tree-lined private drive, and brick Federal-style home, Loretta makes an impression from the very start - and has a rich history to go along with it.

Loretta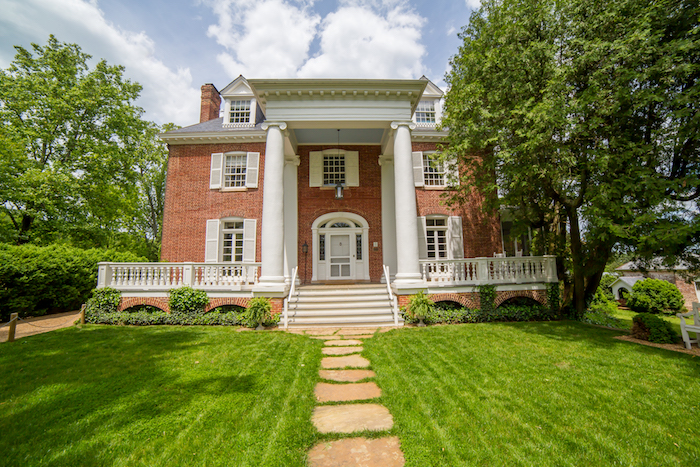 7129 JAMES MADISON HWY | WARRENTON
1000208134 | $2,750,000 | Listed by Peter Pejacsevich & Scott Buzzelli
Designated a Virginia Landmark and included on the National Register of Historic Places, Loretta is one of Fauquier County's most historic and distinguished properties. Built in the late 18th century by Colonel Elias Edmonds, one of the early pioneers of the county, it is situated on land granted by Lord Fairfax of Cameron to Thomas Lee from his vast Northern Neck holdings, and subsequently purchased from his son Richard Henry Lee, a signer of the Declaration of Independence. Loretta today is a 130-acre property set in the rolling countryside of the Warrenton Hunt, approximately one mile north of the town of Warrenton and its conveniences. For over 200 years, Loretta has been home to some of the county's most prominent citizens and sportsmen, including the Revolutionary War hero Edmonds, Colonel Scott of the famous Black Horse Cavalry, Warrenton banker Mr. John Gaines, the president of the Southern Railroad, Mr. W.W. Finley, and Mr. William Wilbur, Master of the Warrenton Hunt.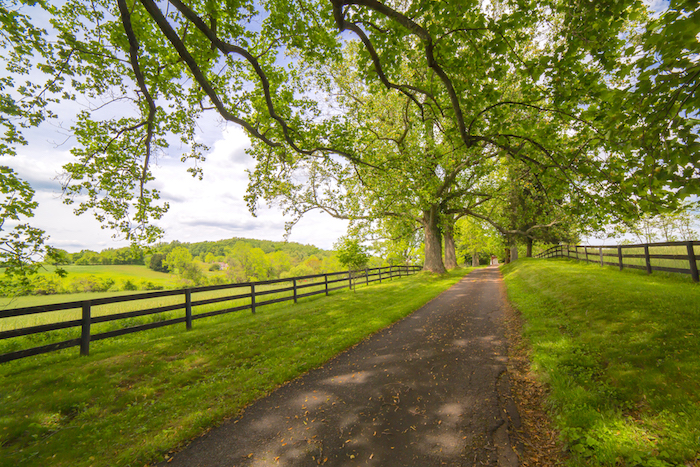 Reached by an impressive, straight, quarter-mile private drive lined with stately trees, Loretta is comprised of the original three-story brick manor house set amid mature gardens, an 18th century smokehouse/springhouse currently used as a studio and wine cellar, two additional wood-frame residences dating to the late 19th century, a seven-stall stable and barn with tack room, workshop and vast loft, three additional outbuildings from the same period, and a 50-foot swimming pool.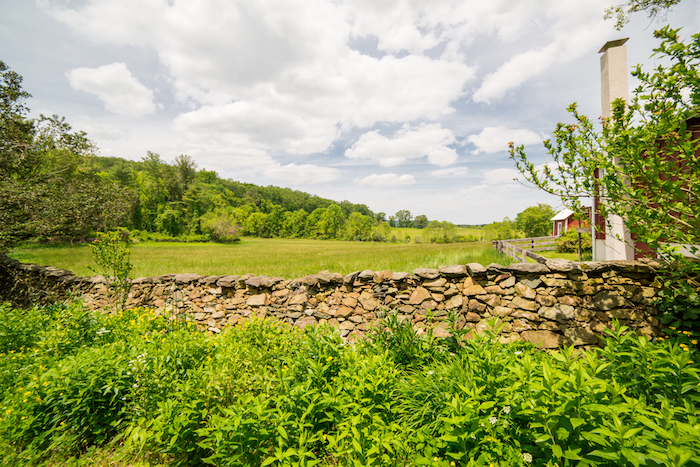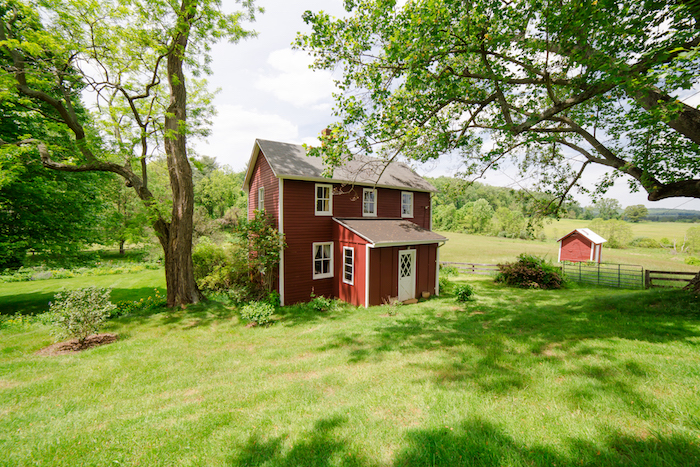 Organized around cool, grass lawns and spread out under its ancient, towering trees, the diverse and beautiful gardens of Loretta include magnificent, mature boxwood, lilac rows, privet hedges, heirloom flower beds rich with peonies, lilies and other species, azaleas, rhododendron, hydrangea and various specimen trees including magnolia, willow, cherry-blossom, crabapple, buckeye, burr oak, walnut and maple. The property has benefited, both inside and out, from substantial restoration by the current owner, including discrete upgrades to the kitchen, bathrooms and basement, and significant works to roofs and masonry, so that today it is in excellent condition, ready for immediate occupation.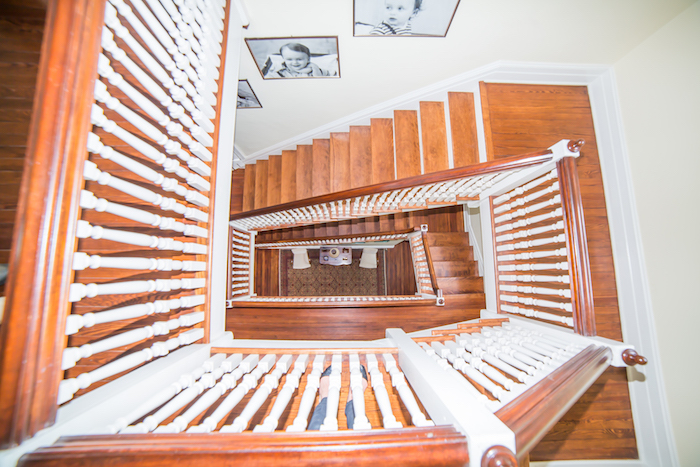 The main house is characterized by classic proportions and airy, high-ceilinged interiors. Passing beneath an imposing portico supported by massive Ionic columns, one enters the house through a front door flanked by leaded sidelights and capped with a fan transom. A front-to-back central hall opens through symmetrical pocket doors on the right and left, respectively, into living and dining rooms, each with carved period mantlepieces, and a further library and powder room at the back of the central passage, where double doors with leaded sidelights provide access to the back porch.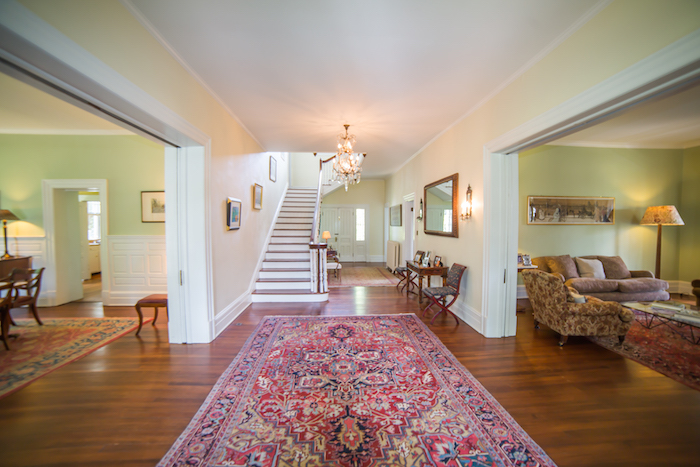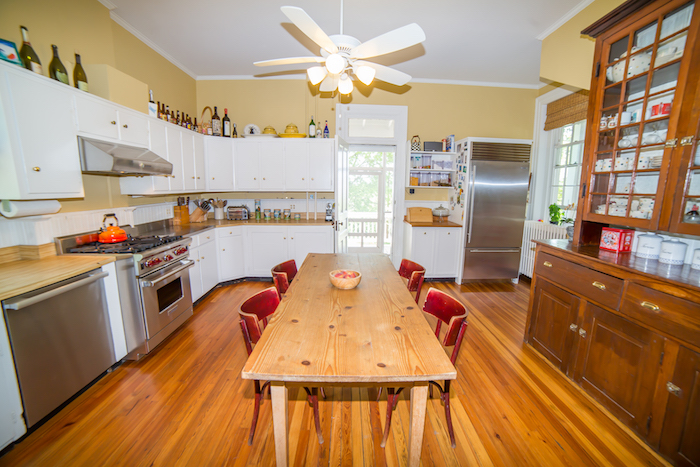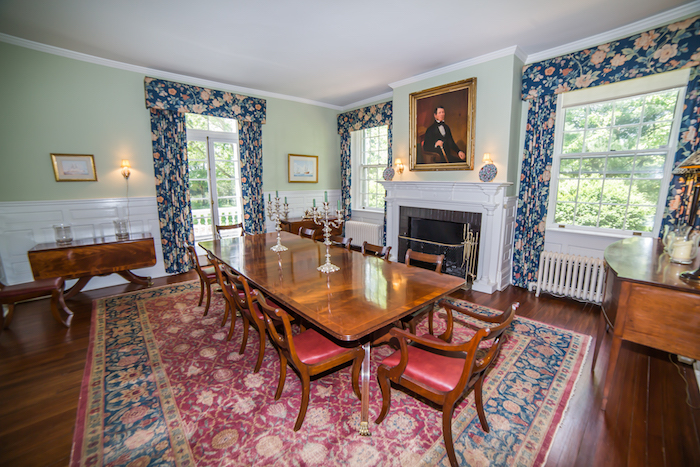 The living room leads through French windows to a screened porch with Southwest exposure, while the dining room connects through a butler's pantry into the spacious kitchen. The two upper floors are accessed by a wide, open-string staircase with sunburst brackets and a molded wooden handrail set on turned newel posts. On the second floor, arranged around a large central hall are four bedrooms (two with fireplaces featuring original carved Federal mantlepieces), an office, and two full baths. Unusually for a house of its period, 'Loretta' benefits from ample built-in closet space in the bedrooms and around the central hall. The staircase continues to the third floor where there are a further two bedrooms on opposite sides of the broad landing with a large full bath in between. There is an unfinished attic at the top of the house offering considerable storage space. In addition, the basement of the house, accessed from the kitchen, is comprised of a laundry room, half bath, and two additional finished rooms, one showcasing a large brick cooking hearth with original irons: the original kitchen of the house. The basement benefits from natural light and ventilation through six windows and a glass paneled door that leads out into the gardens.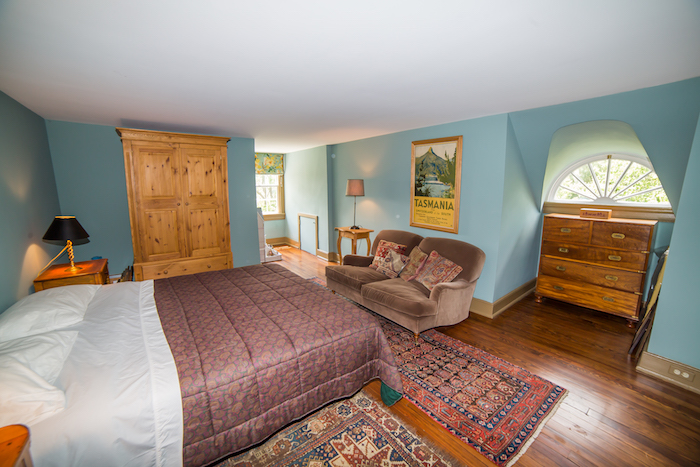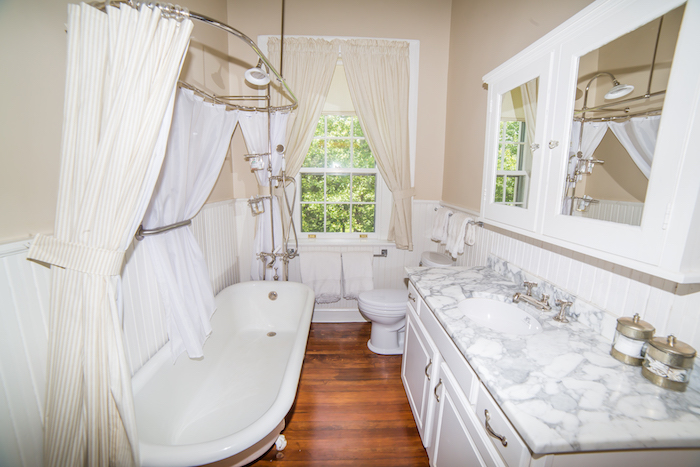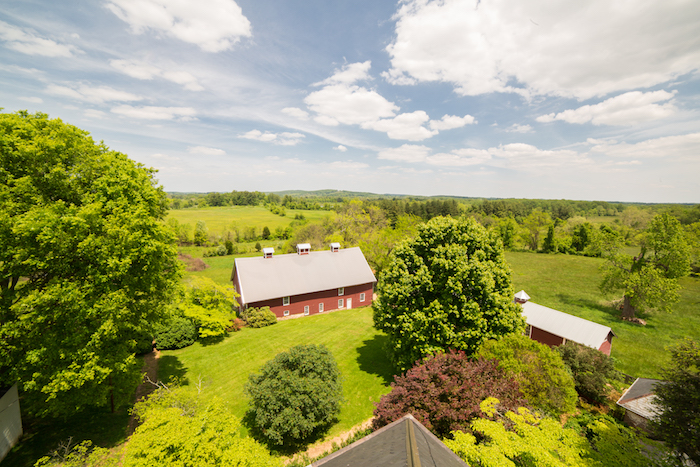 ---
We hope you've enjoyed this exclusive presentation of Loretta. For more historic homes, check out these links:
10 Must See Historic Virginia Properties