Our brand new listings this week have a theme: fireplaces. While we may be leaving the cold weather behind, a fire can be a cozy part of any evening, and a fireplace is a luxurious addition to any home. Enjoy this week's round up!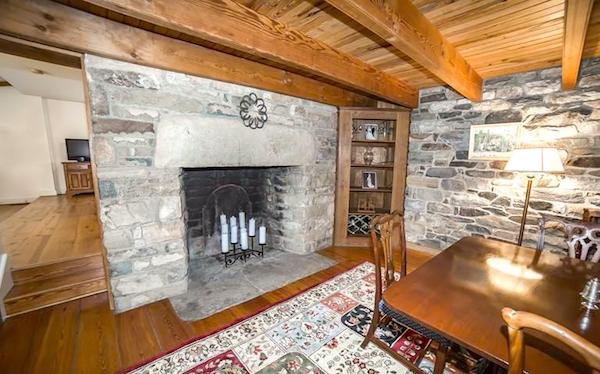 19923 WOODTRAIL RD | ROUND HILL
LO10217501 | $1,095,000 | Listed by Jane Hensley & Kim Hurst
Farm House | 4 BD | 3 FB | 2 HB | 4 FP
This property has some incredible character. Though it was built in 1985, it was created to fit in with the rest of the historic countryside, using period materials - and this stone fireplace in the dining room is no exception.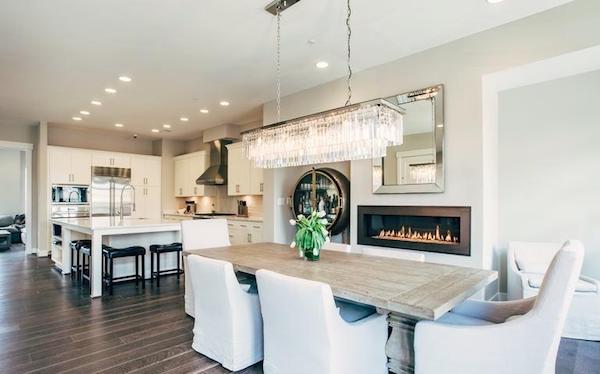 405 KORNBLAU TER SE | LEESBURG
LO10222551 | $839,000 | Listed by Ryan Clegg & Eryn Appell
Contemporary | 4 BD | 3.5 BA | 2 FP
Just around the corner from Downtown Leesburg, this condo townhome, with all it's bells and whistles, has everything, including this stunning gas fireplace in the open dining and kitchen area.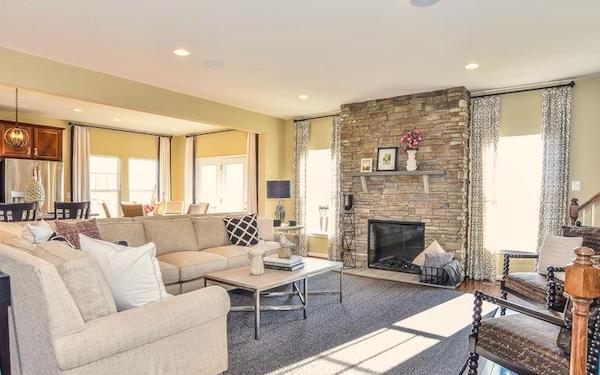 19348 LANCER CIR | PURCELLVILLE
LO10223387 | $799,000 | Listed by Suzanne Ager
Farm House | 5 BD | 4.5 BA | 1 FP
This beautiful open-concept single family is currently under construction and we can't wait to see the finished product! It includes 3 acres and will combine modern features with farm house trends.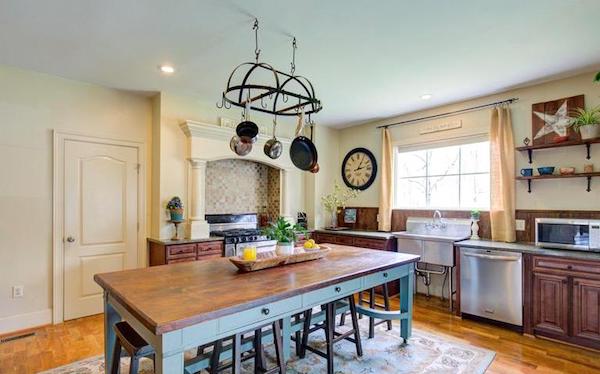 22023 BLUERIDGE MOUNTAIN RD | PARIS
CL10219207 | $715,000 | Listed by Marcy Cantatore
Colonial | 4 BD | 3.5 BA | 1 FP
Another beautiful custom home, this property sits on 10+ acres and has truly unique finishes. Just imagine cooking in this magazine-worthy kitchen and then enjoying your culinary creation in front of the fire.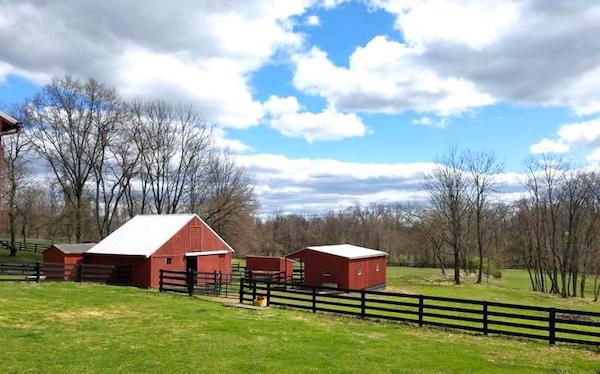 35688 PAXSON RD | PURCELLVILLE
LO10222995 | $595,000 | Listed by Jane Hensley & Kim Hurst
Cottage | 2 BD | 2 BA | 1 FP
Honeysuckle Farm, as this property is known, is a fabulous template for someone looking to put their personal touches on their new home. And just look at that view!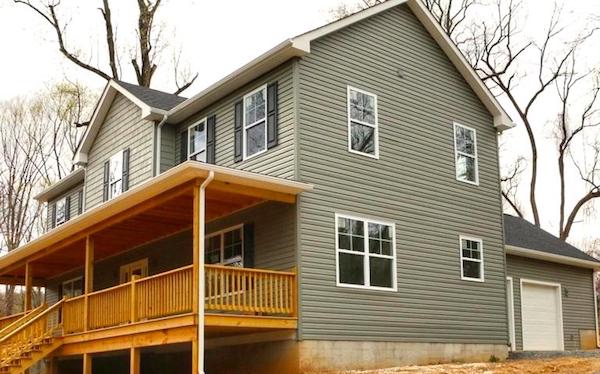 11337 RUSSELL RD | PURCELLVILLE
LO10219047 | $499,000 | Listed by Sam Chapman
Craftsman | 4 BD | 5 BA | 2,500 SQFT
While it may not have a fireplace, this home has everything else: quality construction, a large front porch, an open floor plan - and all in a private and peaceful location.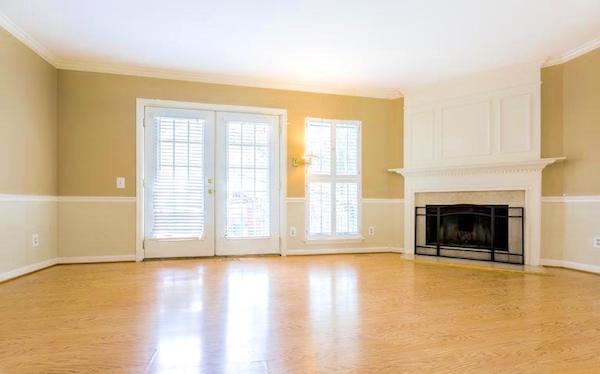 530 CURRANT TER NE | LEESBURG
*UNDER CONTRACT IN 2 DAYS*
LO10219300 | $333,900 | Listed by Ryan Clegg & David Pena
Traditional | 3 BD | 2.5 BA | 1 FP
It's no surprise this listing was quickly off the market! The buyers will be the proud owners of an end unit with a large backyard, beautifully kept, and just a short distance from Leesburg.
RENTAL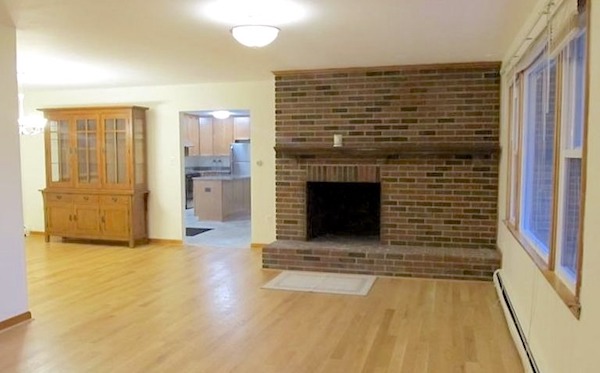 39465 BOLINGTON RD | LOVETTSVILLE
LO10223251 | $2,600/mo | Listed by Mary Roth
Rambler | 4 BD | 2.5 BA | 1 FP
How many rentals come with a fireplace to enjoy? Not very many that we know!
LAND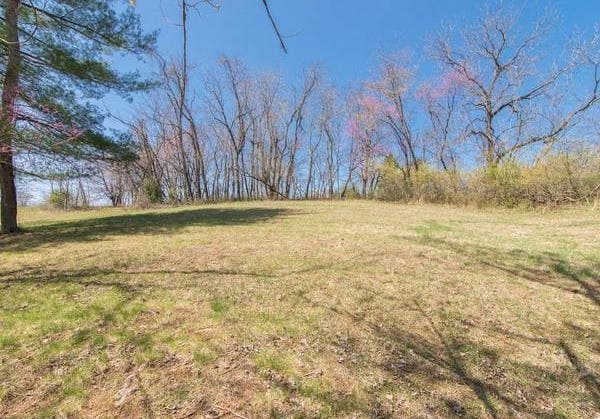 FRYS LN | CHARLES TOWN
JF10217499 | $105,000 | Listed by Mary Curran
9+ Acres
This a great land lot if you're looking for something around 10 acres. It may not have a fireplace, but you can include one in your newly built home! However, if you're interested in a house to go with it, check out the combination listing on last week's post.
---
Related links:
10 Must See Historic Properties For Sale
Real Estate Confidential: Houses with Fireplaces