Every year at MRE | AP, we gather as an organization to celebrate our agents' successes, talk about where we've been, and discuss where we're headed. This year's Kickoff Meeting was highly anticipated, as the news of change spread throughout the company. The presentations didn't disappoint - following a plethora of agent awards, the MRE | AP Rebrand was announced and the new logos, signs, and company swag were revealed.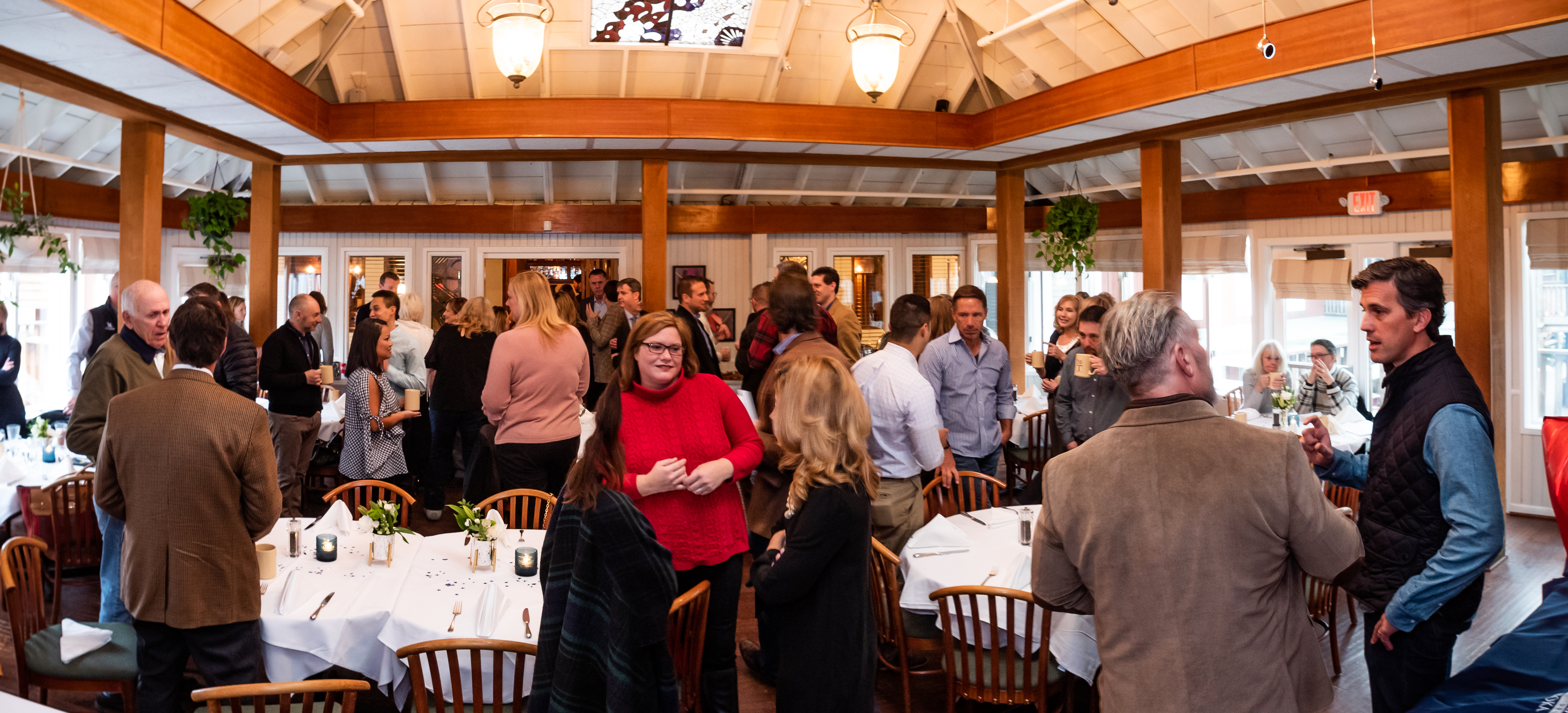 We held this year's Kickoff Meeting in the Garden Room of Tuscarora Mill. It was a beautiful, light-filled setting, with plenty of room for our large, excited group.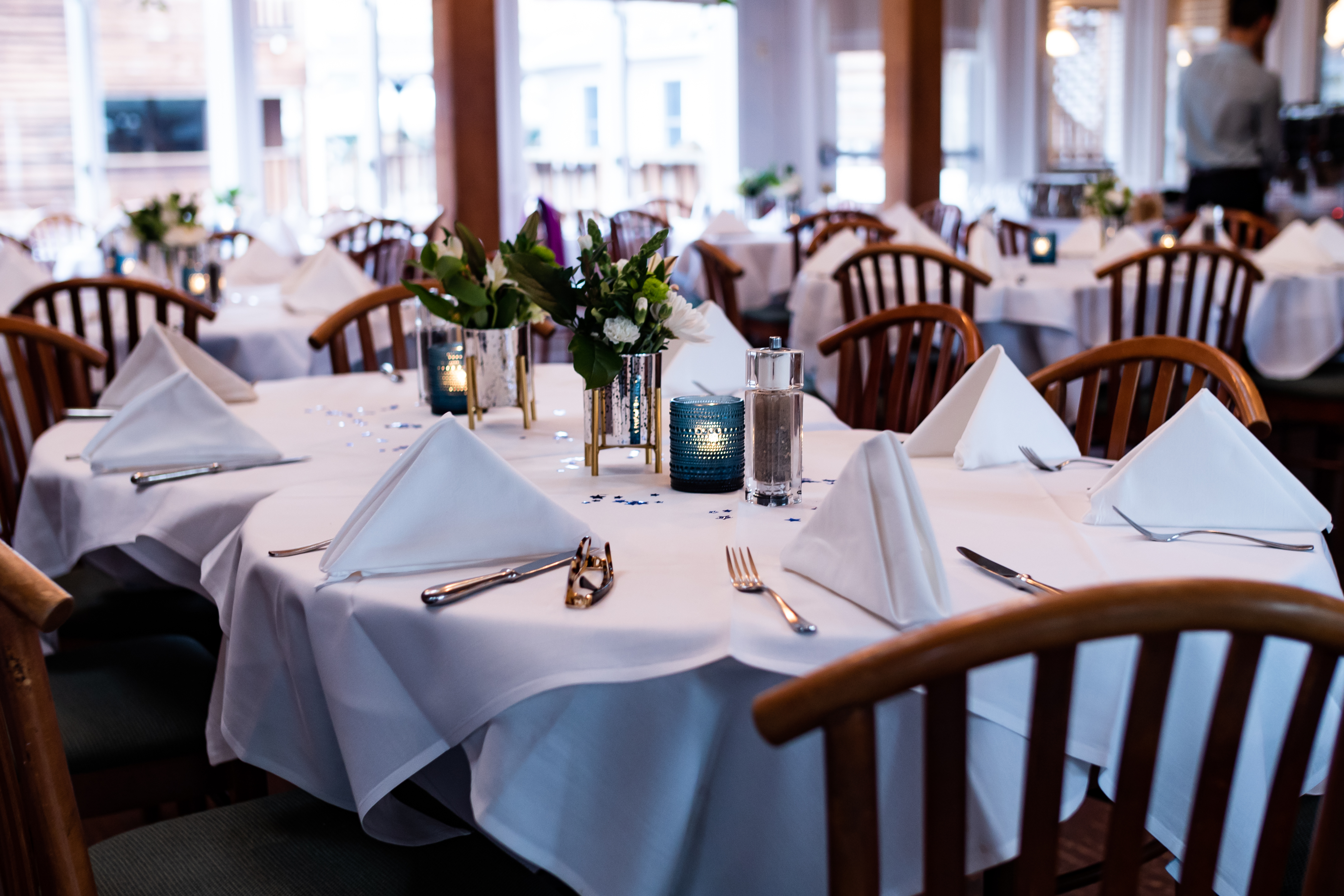 Our lovely event planner, Hunt Country Events, coordinated a classy and simple spread, perfect for the occasion.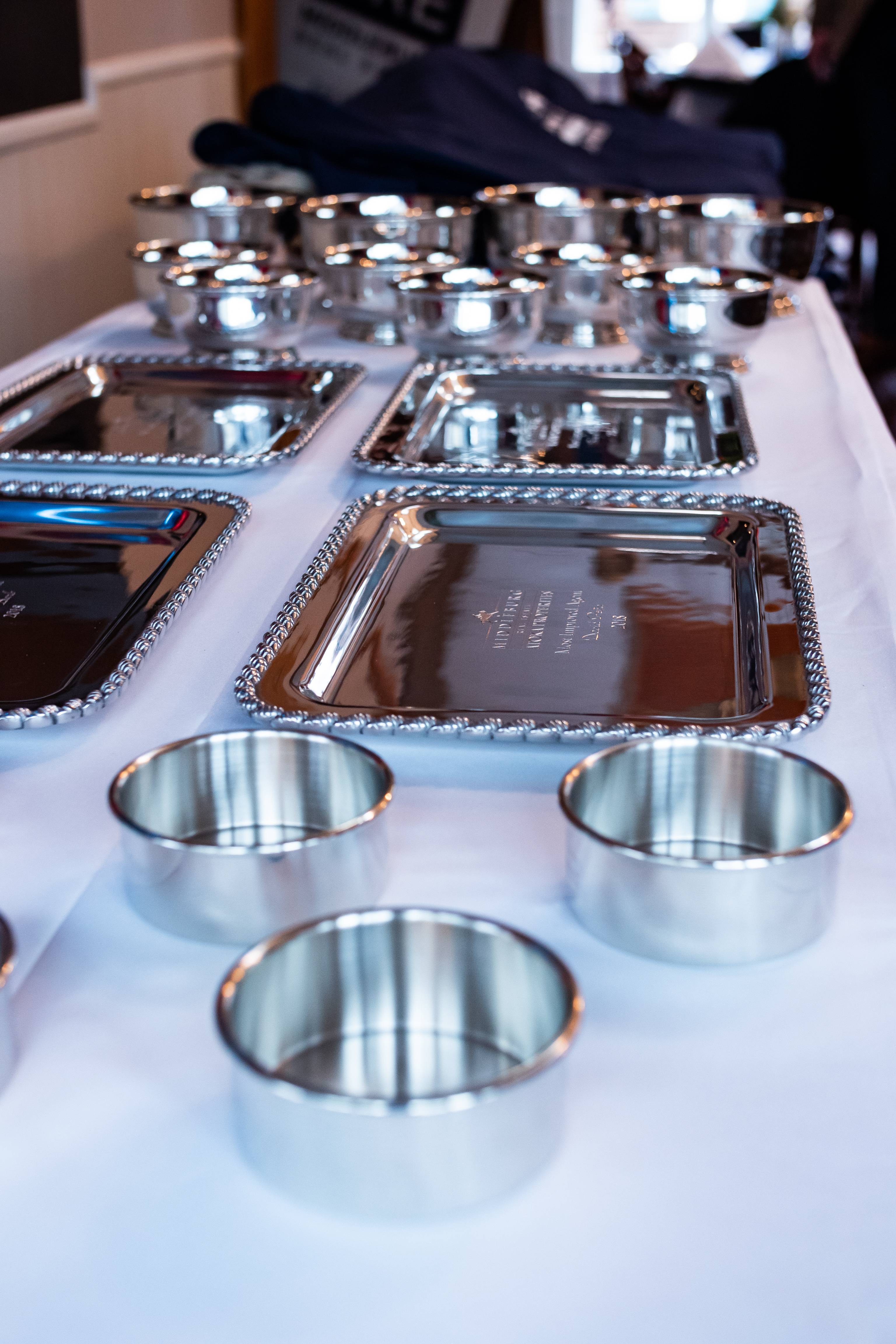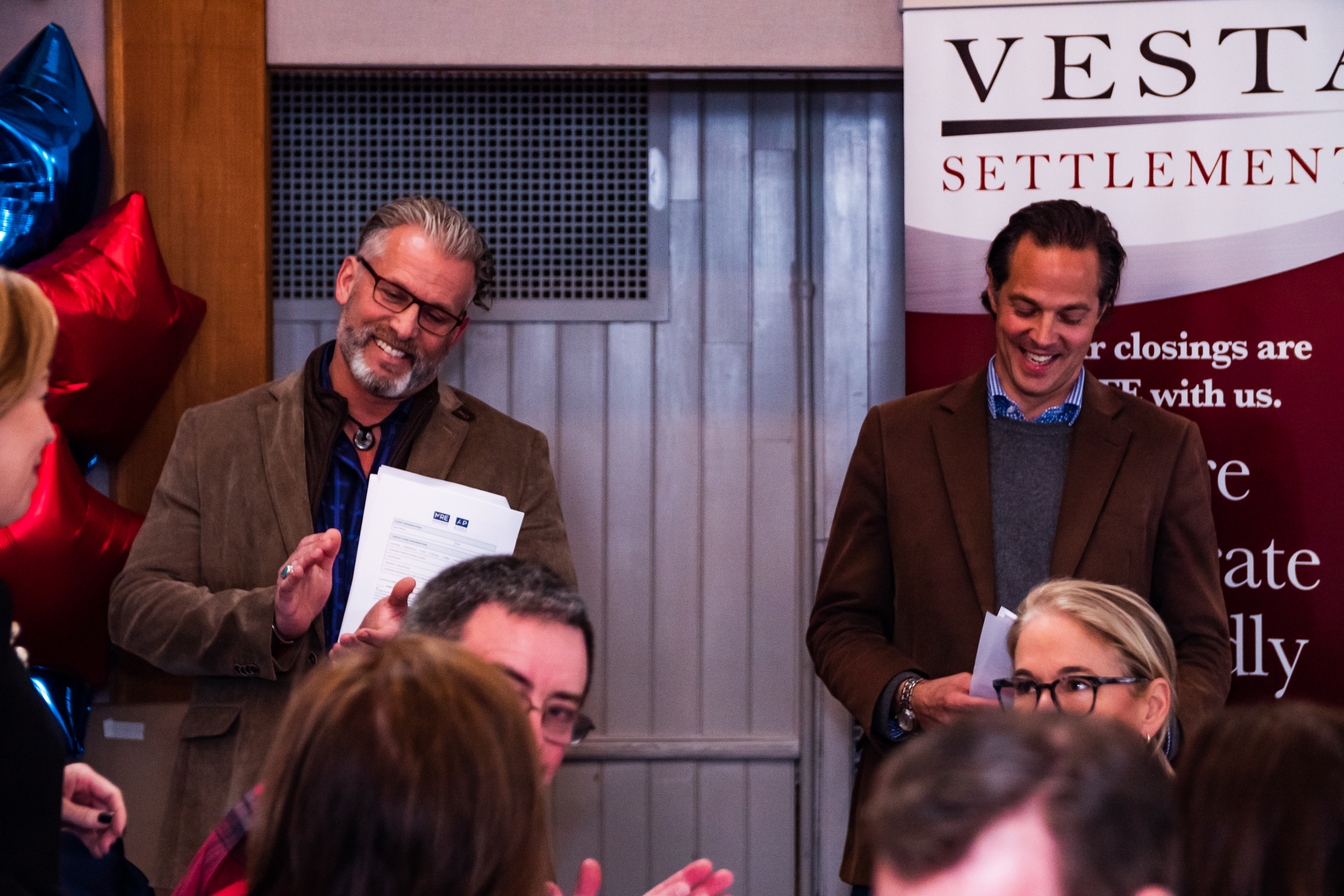 Scott Buzzelli and Peter Pejacsevich, real estate partners and owners of MRE | AP, talked at length about our accomplishments last year, their goals for 2019, all of the changes happening in the real estate industry, and how MRE | AP is rising to the challenge.
AWARD WINNERS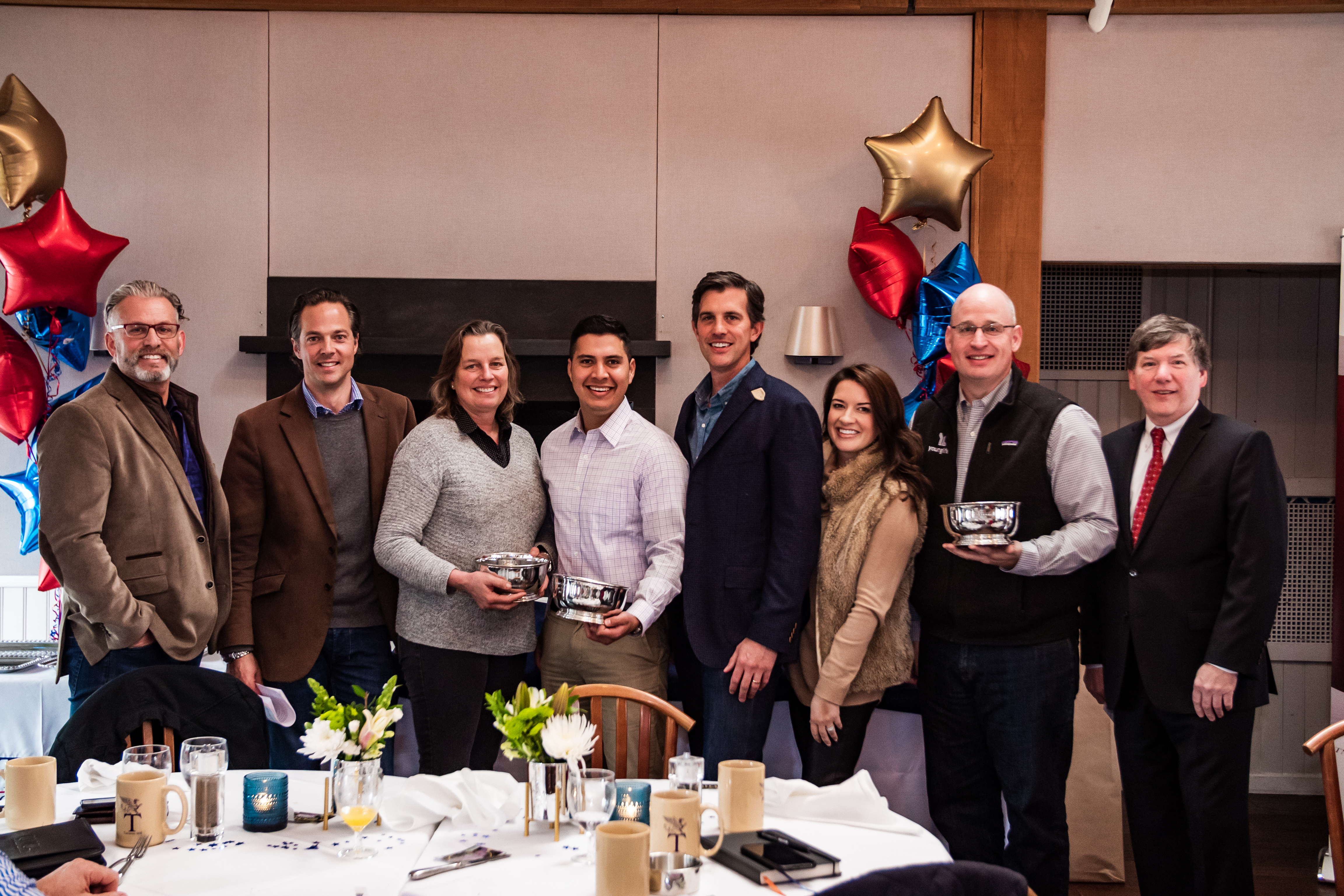 Founder's Award (Over $10 Million in Sales)
Left to right: Joy Thompson, Clegg & Co. (represented by David Peña, Ryan Clegg, & Megan Clegg), and Moose Valliere Properties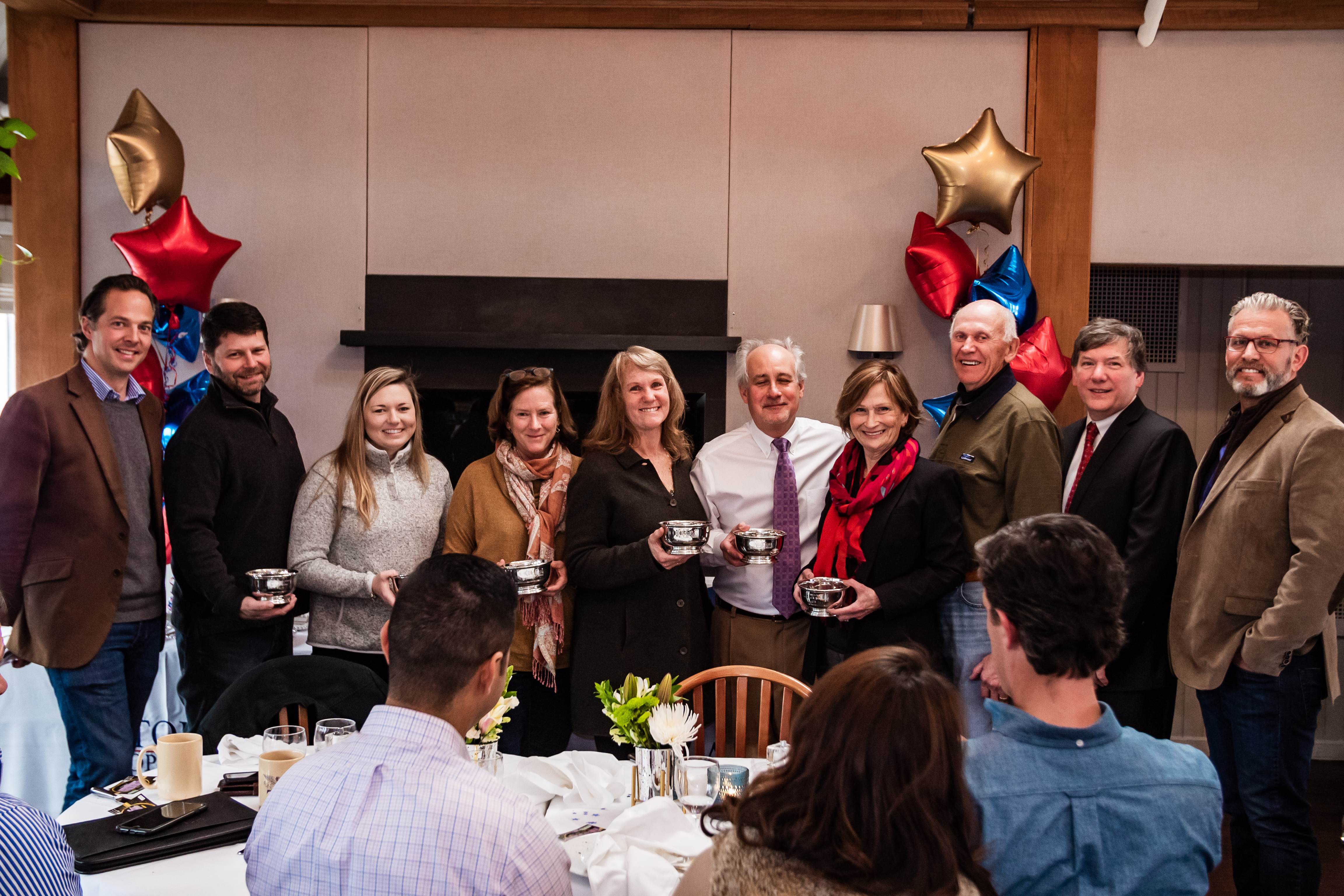 President's Award (Over $5 Million in Sales)
Left to right: John Constant, Kristin Dillon-Johnson, McIntosh* & Eldredge, Jane Hensley* & Kim Hurst, Rocky Westfall, and Carole Taylor & George Roll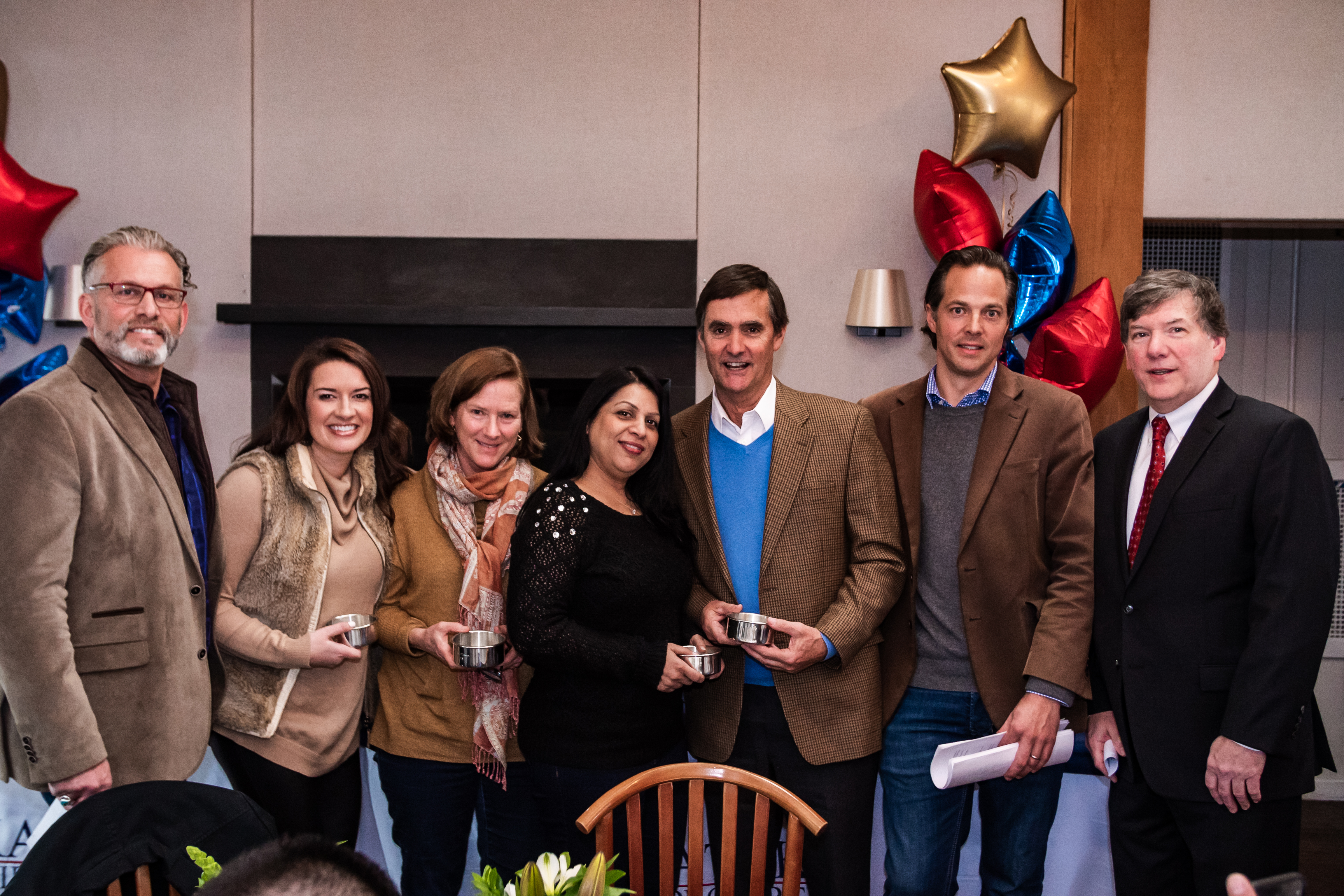 3 Year Award
Left to right: Megan Clegg, Maria Eldredge, Seema Nayyar, and Ted Eldredge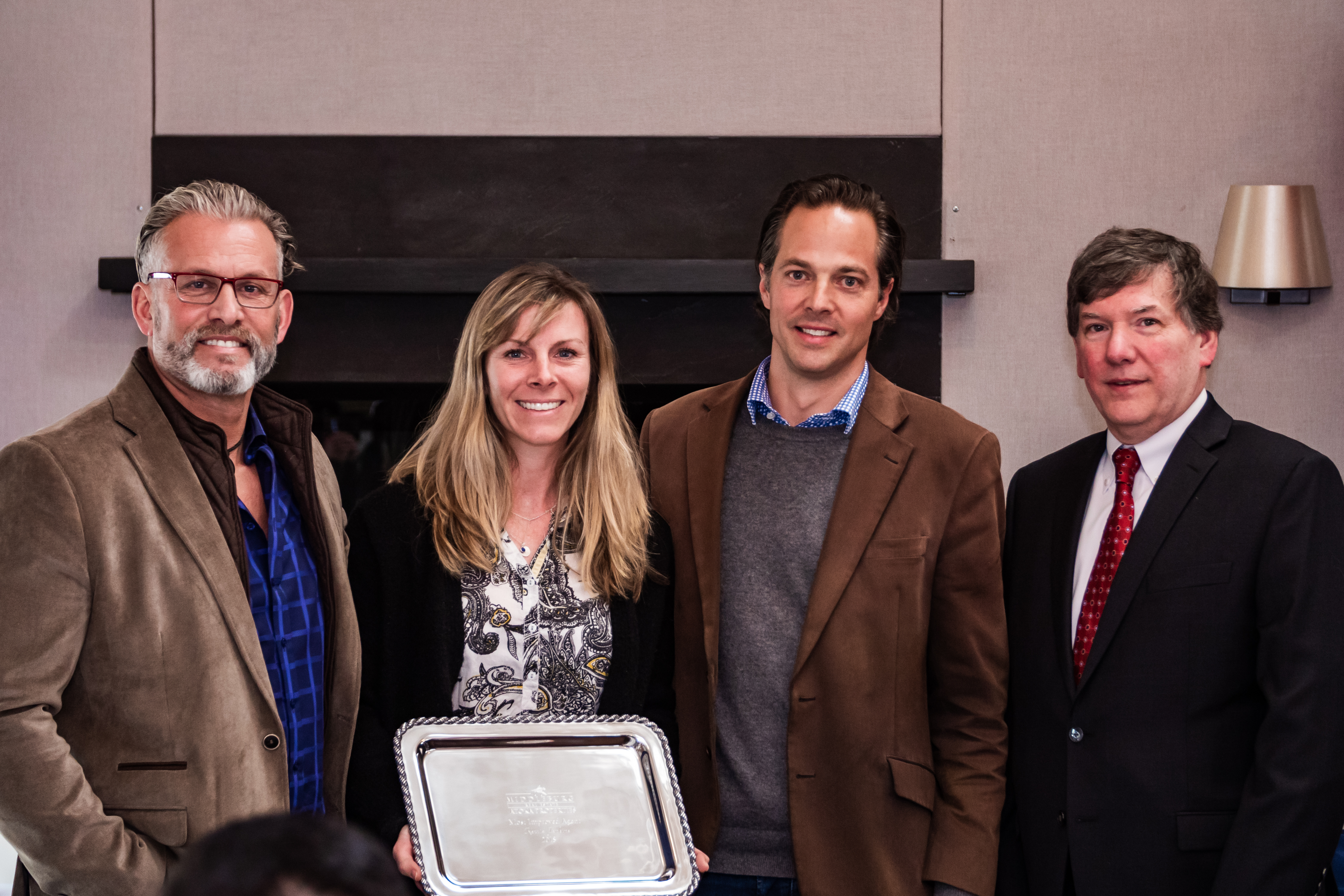 Most Improved | Middleburg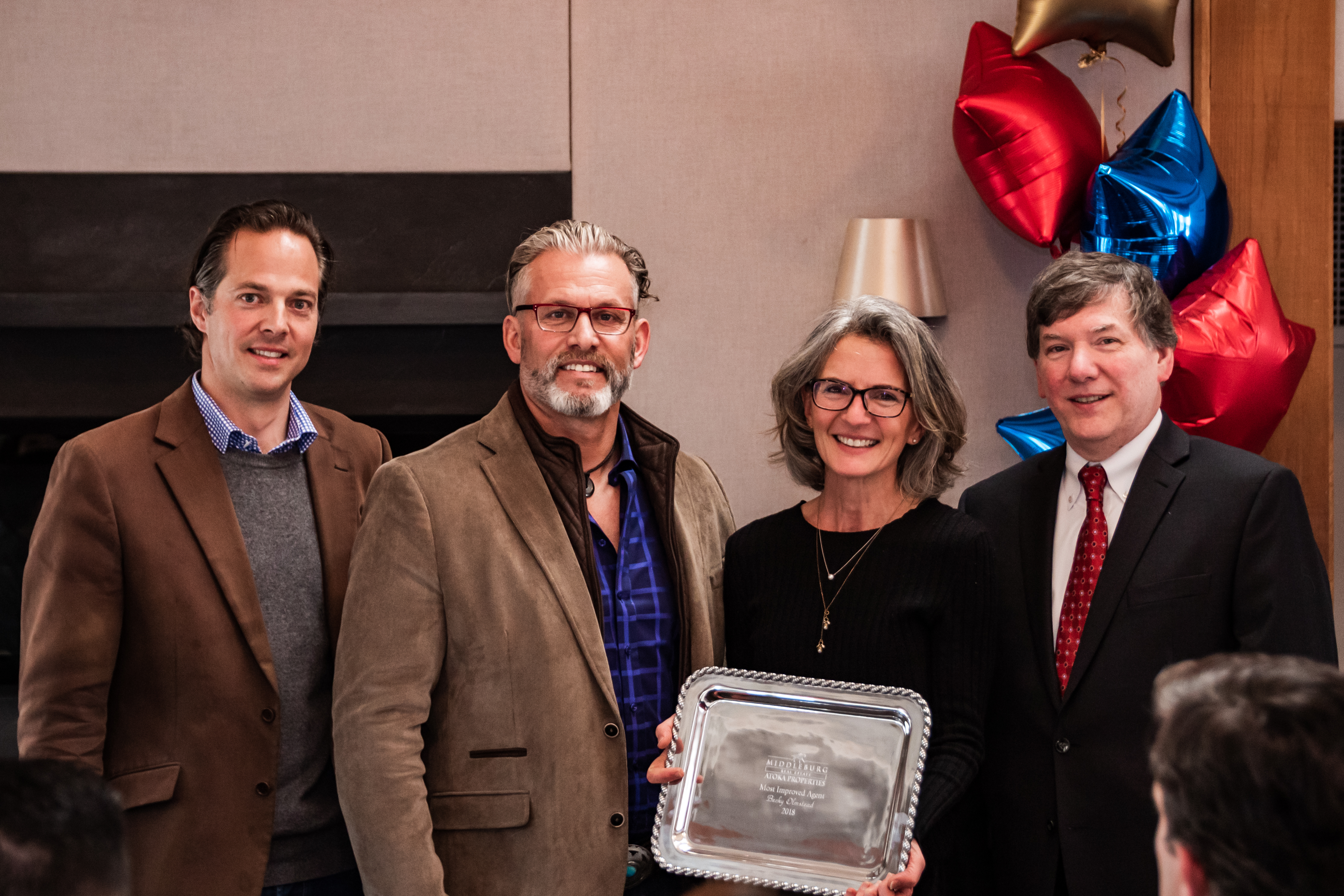 Most Improved | Purcellville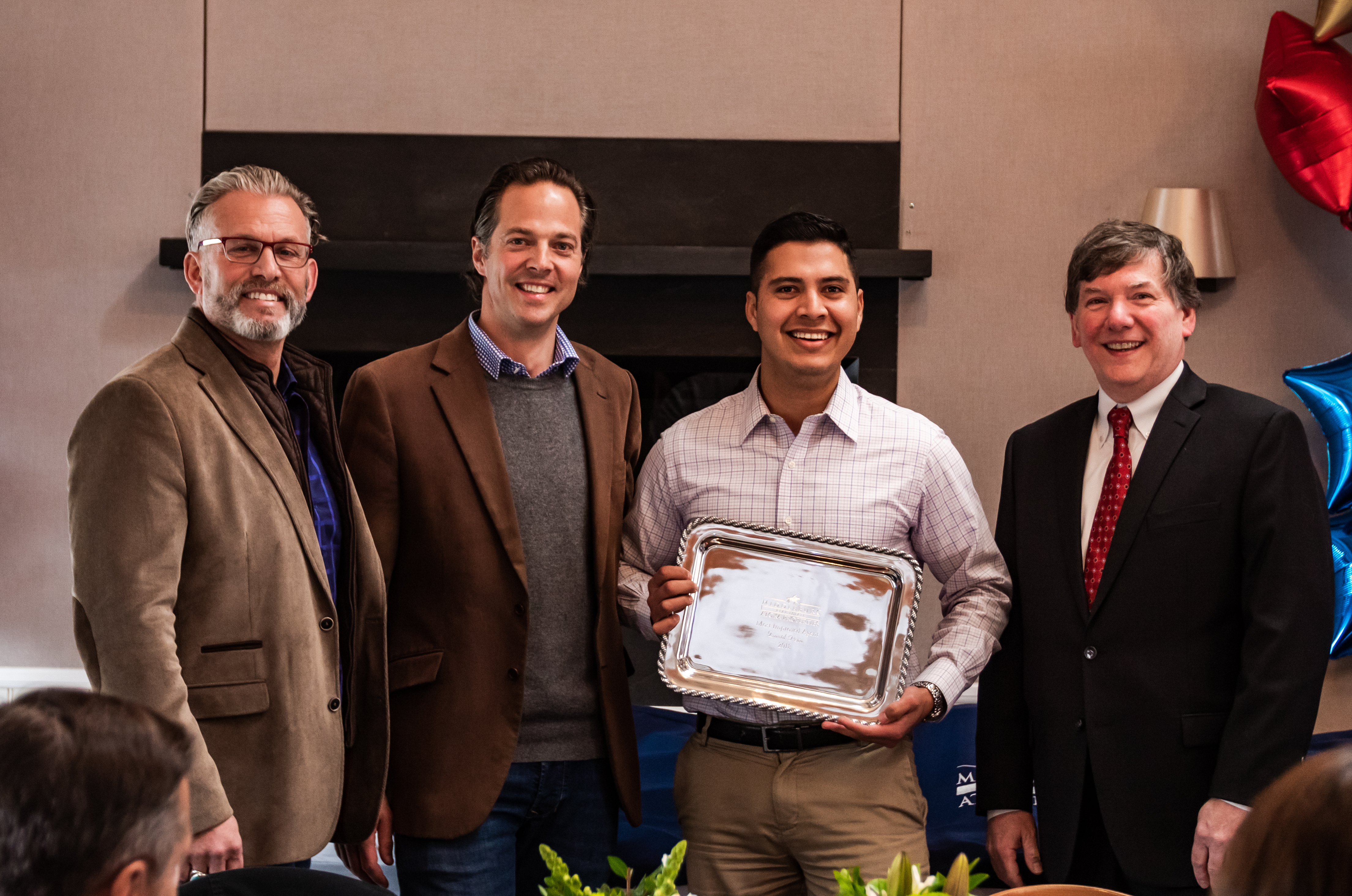 Most Improved | Leesburg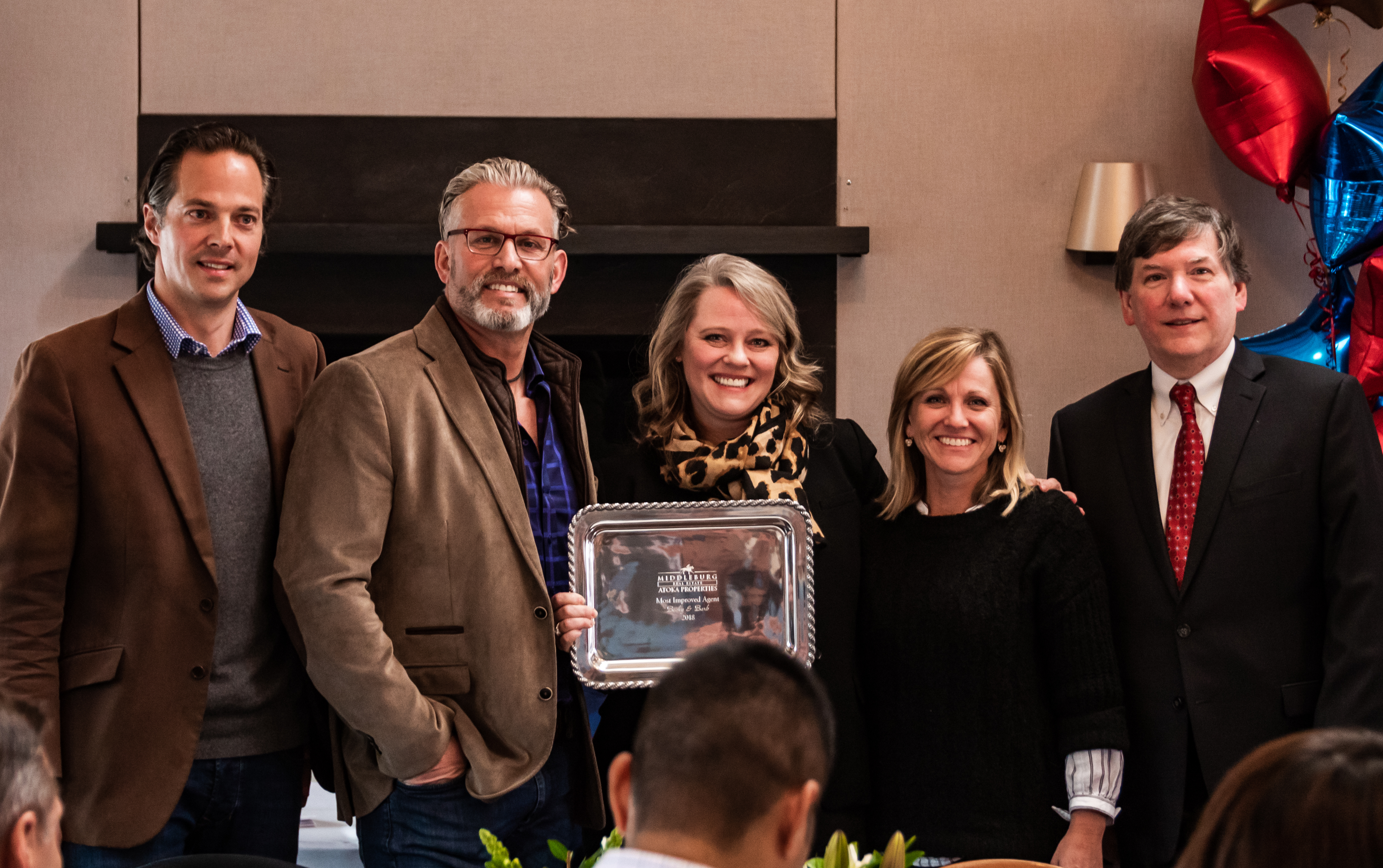 Most Improved | Ashburn
Becky & Barb (Barb Branham & Becky Houston)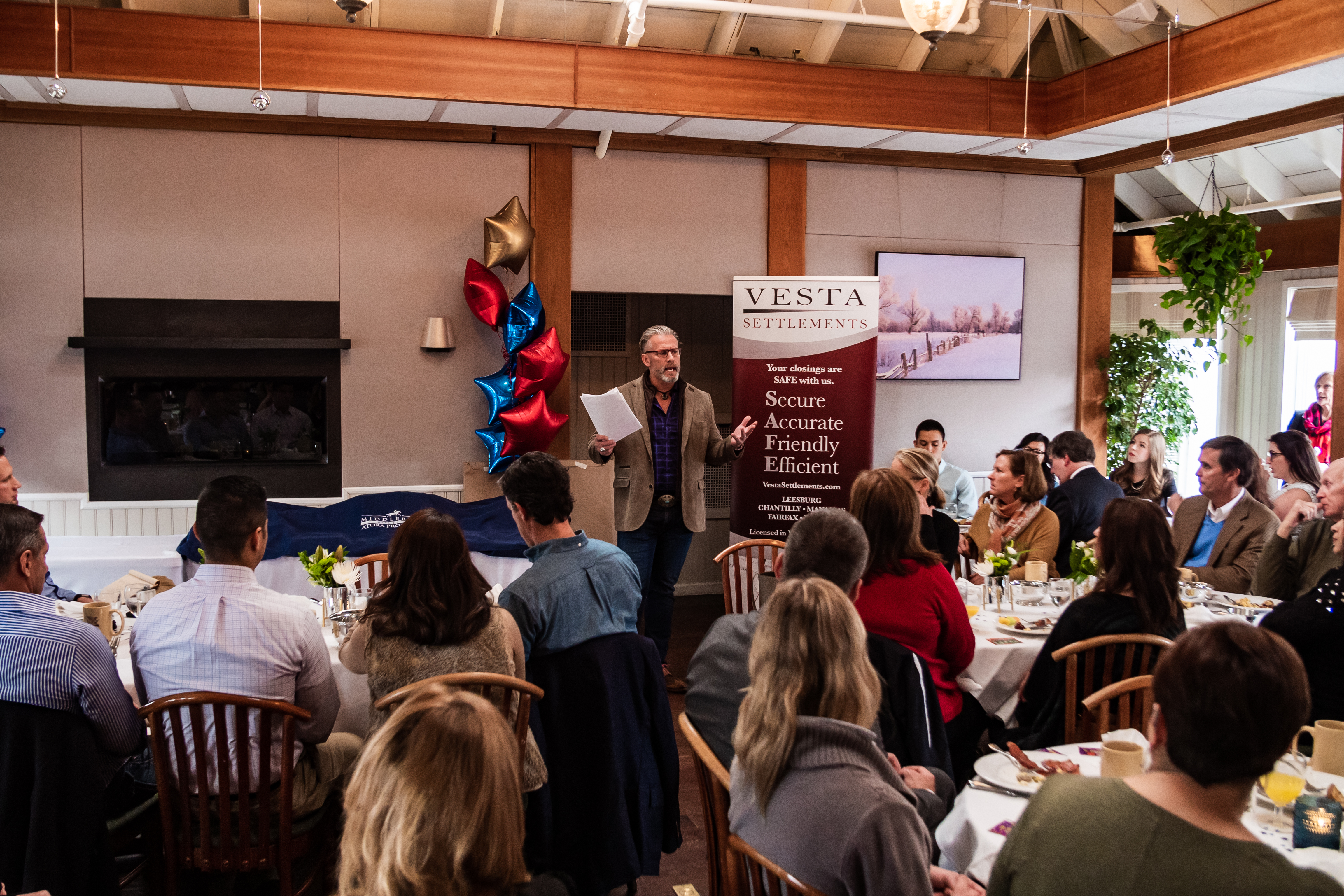 Scott Buzzelli discussed the changes that companies are making to stay current in the shifting real estate market, not only in technology, but in marketing efforts and agent support.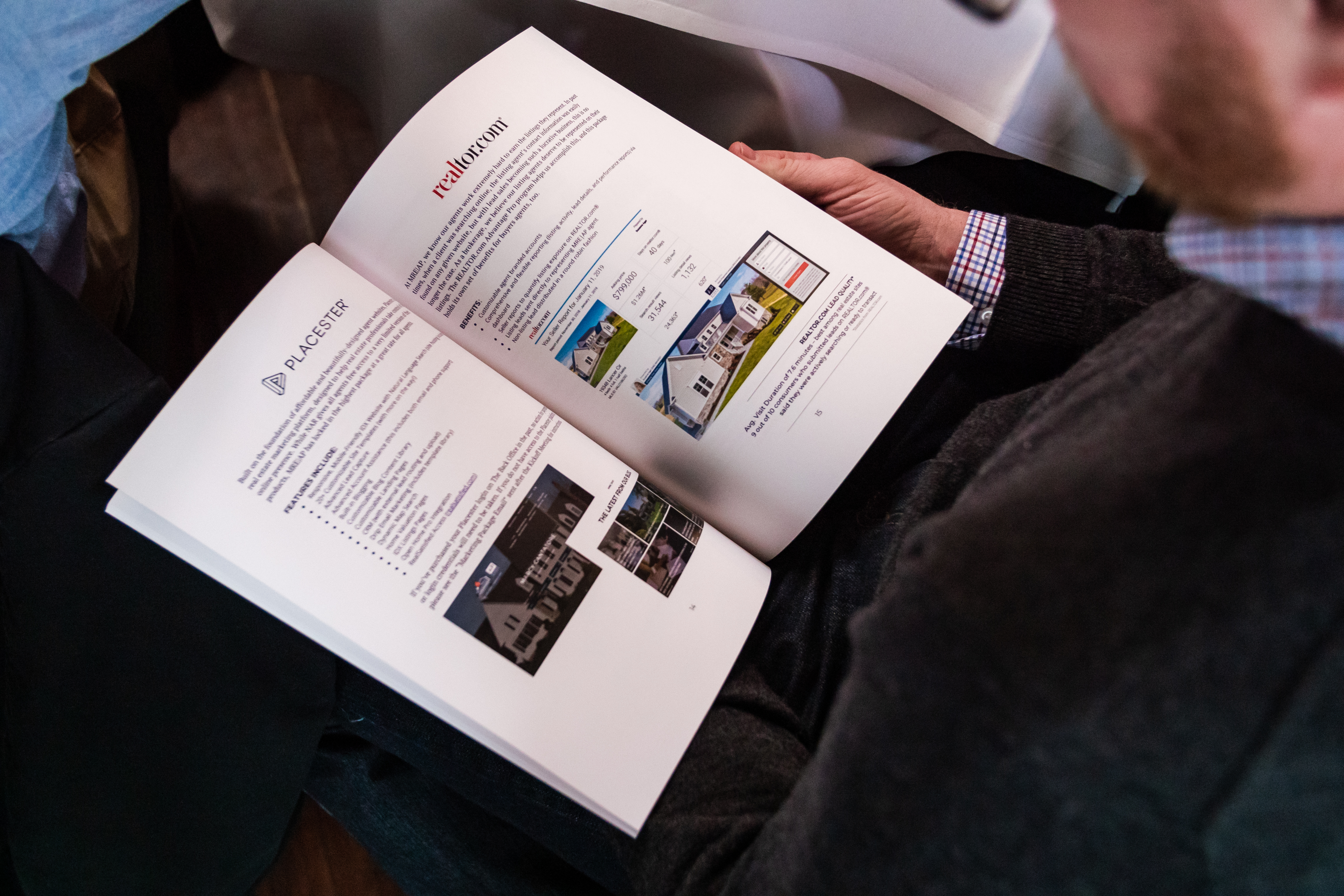 Pictured: An agent reads through the MRE | AP Rebrand Guide, which outlined the exciting changes and introduced everyone to the new look of the brokerage and additional agent support to come.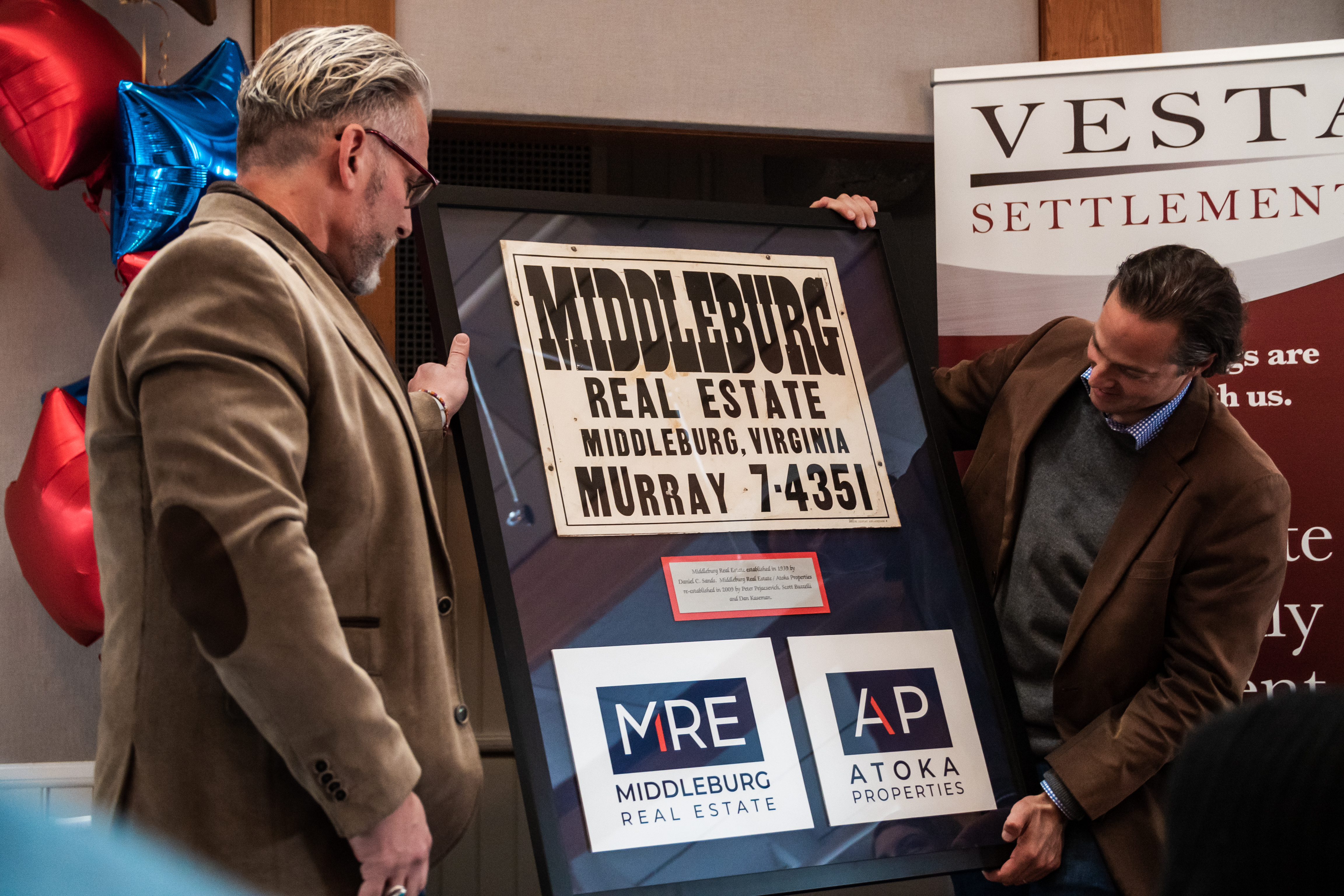 A taste of old and new: our friends at RMS Mortgage gifted us with a framed copy of our historic Middleburg signs alongside the new company logos.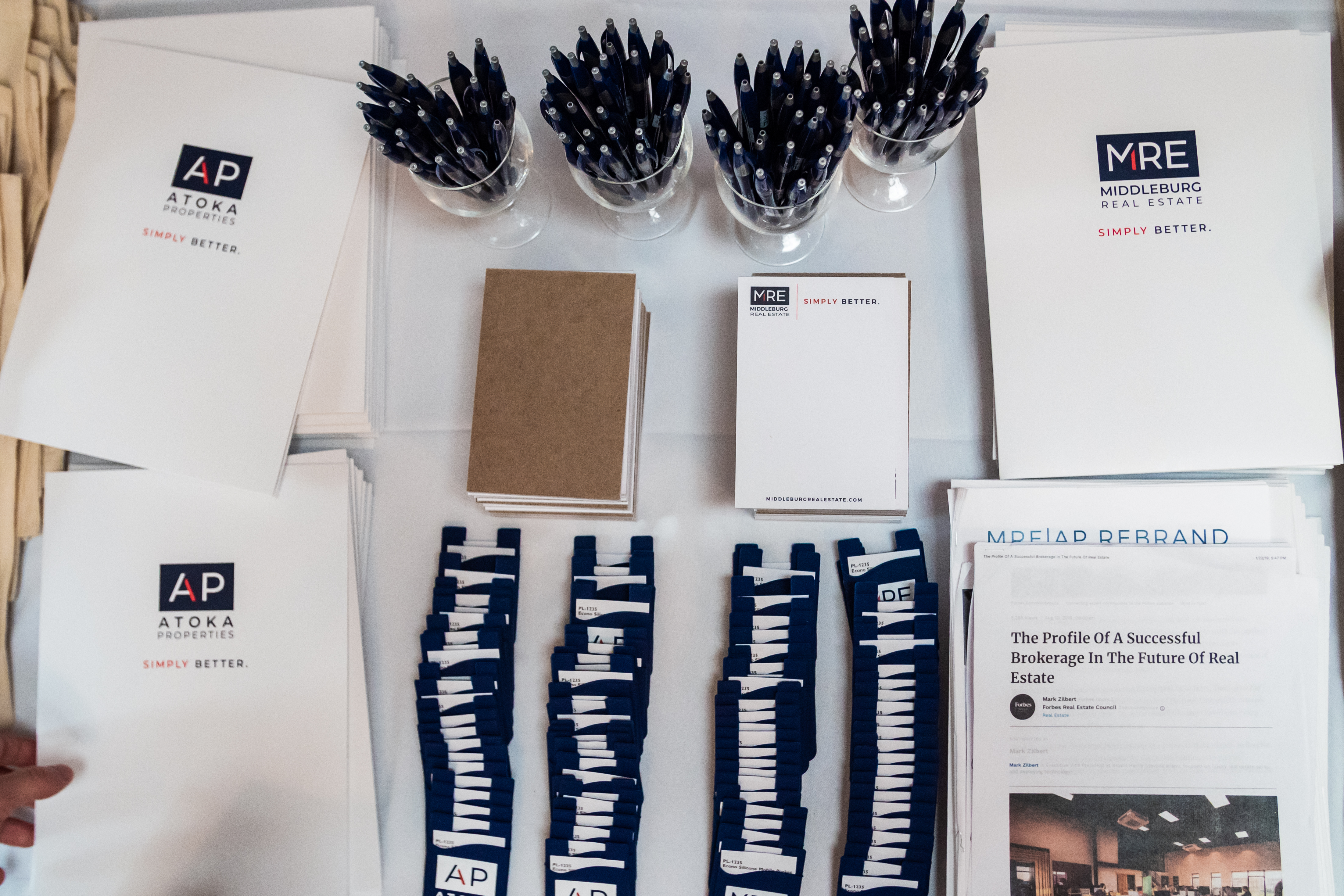 A spread of company swag provided a preview of products available to help agents market their listings and business.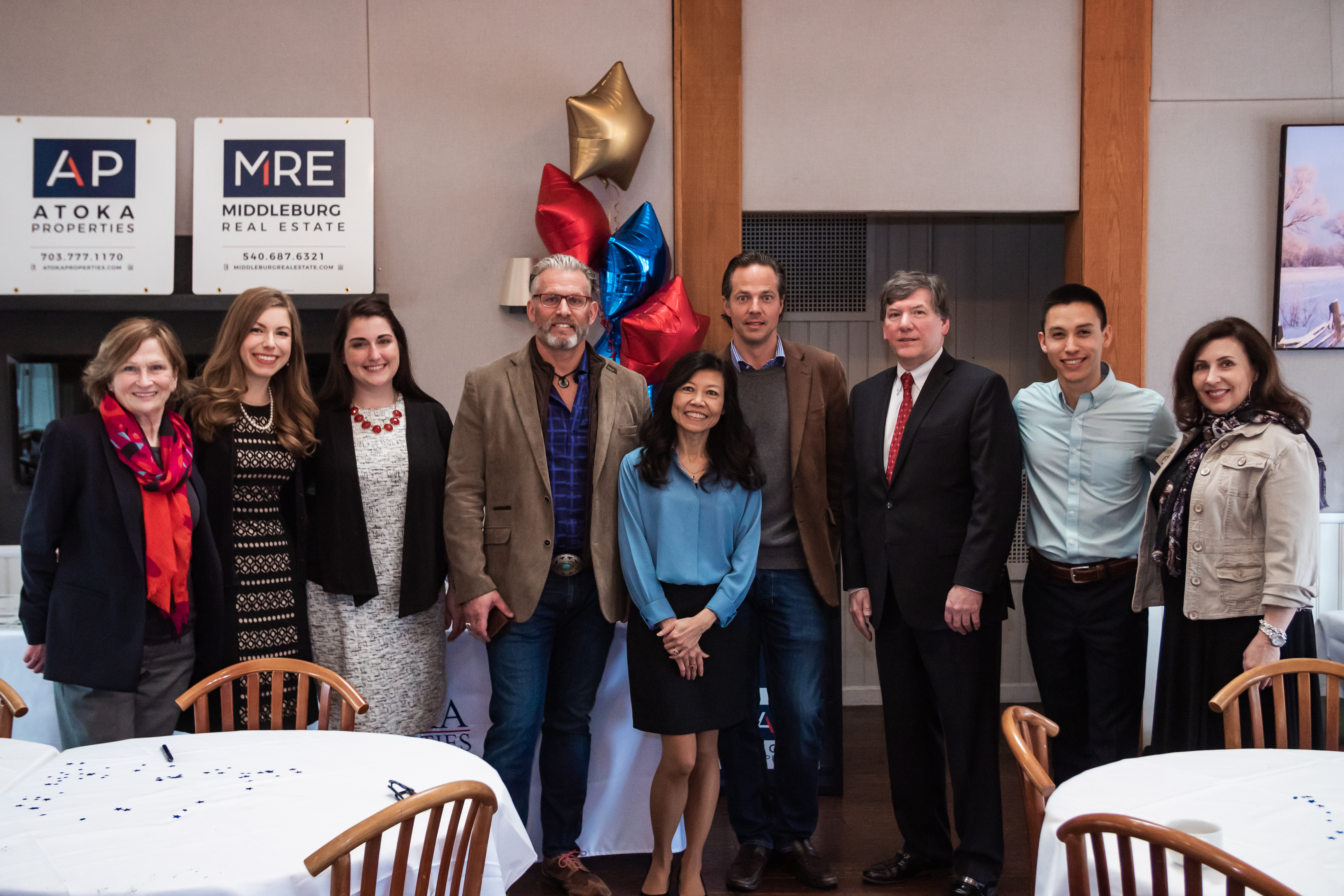 Pictured: A snapshot of our corporate staff, including our newest addition, John Showalter, Director of Technology and Agent Success. John's new role goes hand in hand with the new look of MRE | AP and better positions the brokerage to be at the forefront of agent support.
Left to right: Carole Taylor, Blake Showalter, Shayla Body, Scott Buzzelli, Susan Showalter, Peter Pejacsvich, Allan Marteney, John Showalter, and Kim Zeidman
We're so incredibly proud of our exceptional agents and all that they accomplished last year. After a long legacy in history, we are excited to see what is to come and to continue to change with the times to better serve our clients.
---
*Award Winners Not Pictured
Founder's Award
President's Award
5 Year Award
Emily Johnson, Mary Owen Chatfield-Taylor
3 Year Award
Sam Chapman, Carla Heron, Rohani Stewart
---