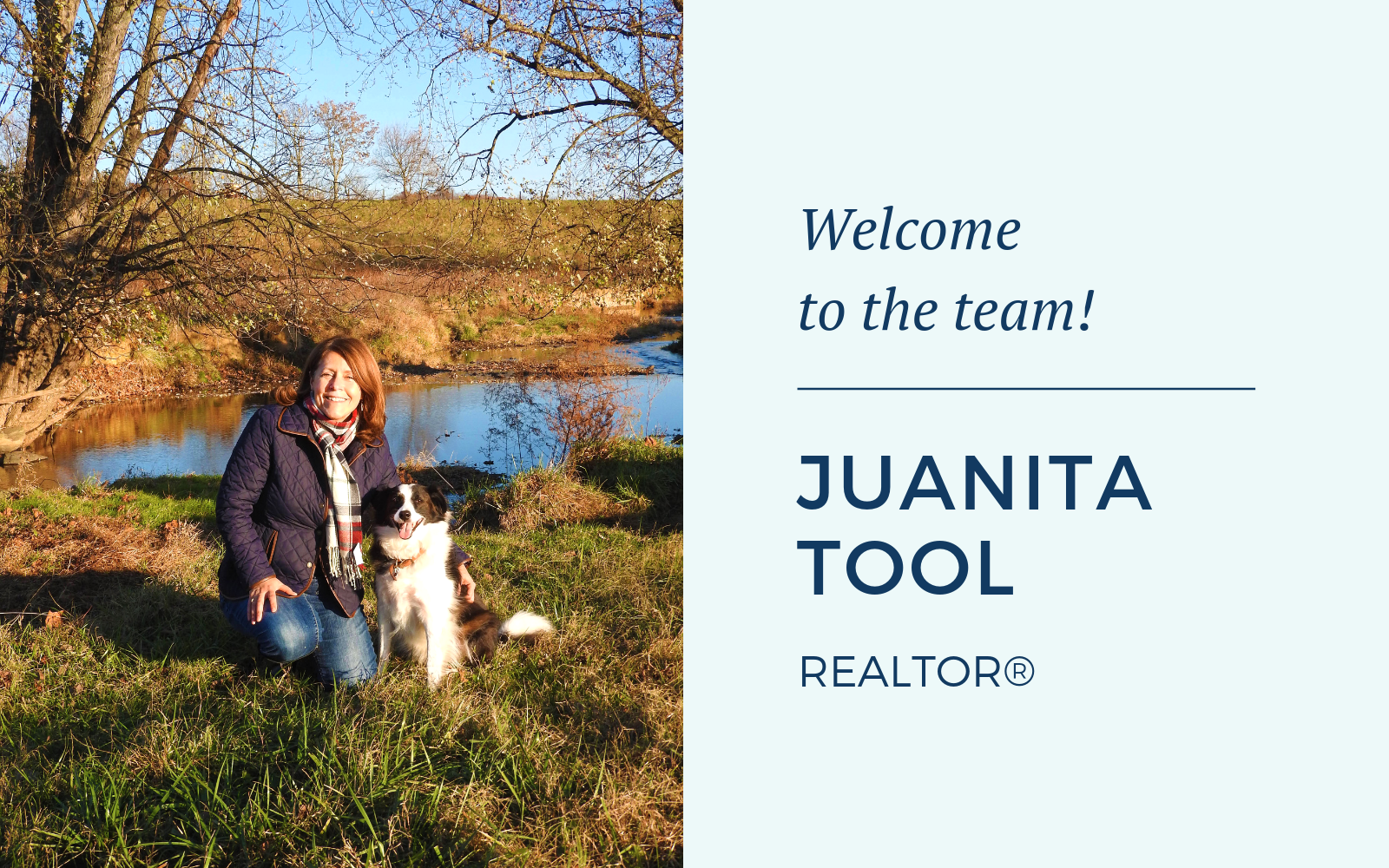 MIDDLEBURG REAL ESTATE | ATOKA PROPERTIES ANNOUNCES THE ADDITION OF REALTOR®
JUANITA TOOL
TO OUR ASHBURN OFFICE LOCATION, PROUDLY SERVING HOME BUYERS AND SELLERS.
For more than 20 years Juanita Tool has nurtured her love for Loudoun County. Raising a family, working in county government, owning several small businesses and running community markets have given her an encyclopedic knowledge of the county, its residents, and homes.
Her broad–based knowledge and work experience as a political aide in Loudoun County and her many connections made becoming a real estate agent a natural transition. Juanita's years of experience working with county departments to research and solve constituent issues help both buyers and sellers find the answers to questions about their property.

For Buyers – Does your zoning allow you to have that home-based business you always wanted to start? What 4-H livestock are allowed on your potential pastures? Need to know if your future home with acreage is receiving a tax deferral for land use and if not, does it qualify? What are your property setbacks for adding a pool or barn to your property?

For Sellers – Are you ready to get an honest assessment as to what it will take to get your home ready, to maximize its appeal to today's buyers and get the best price?

Give Juanita a call. She would love to talk with you and strategize on how to get the most out of your Real Estate!
CONTACT INFORMATION FOR JUANITA CAN BE FOUND HERE.
—
ABOUT MIDDLEBURG REAL ESTATE | ATOKA PROPERTIES
We know that your life can't be placed on hold while you're buying or selling your house, which is why we take a comprehensive approach to real estate. Our agents are exceptional. Our marketing – savvy & strategic. From hunt country to the suburbs and every town in between, our approach to real estate is this: simply better.