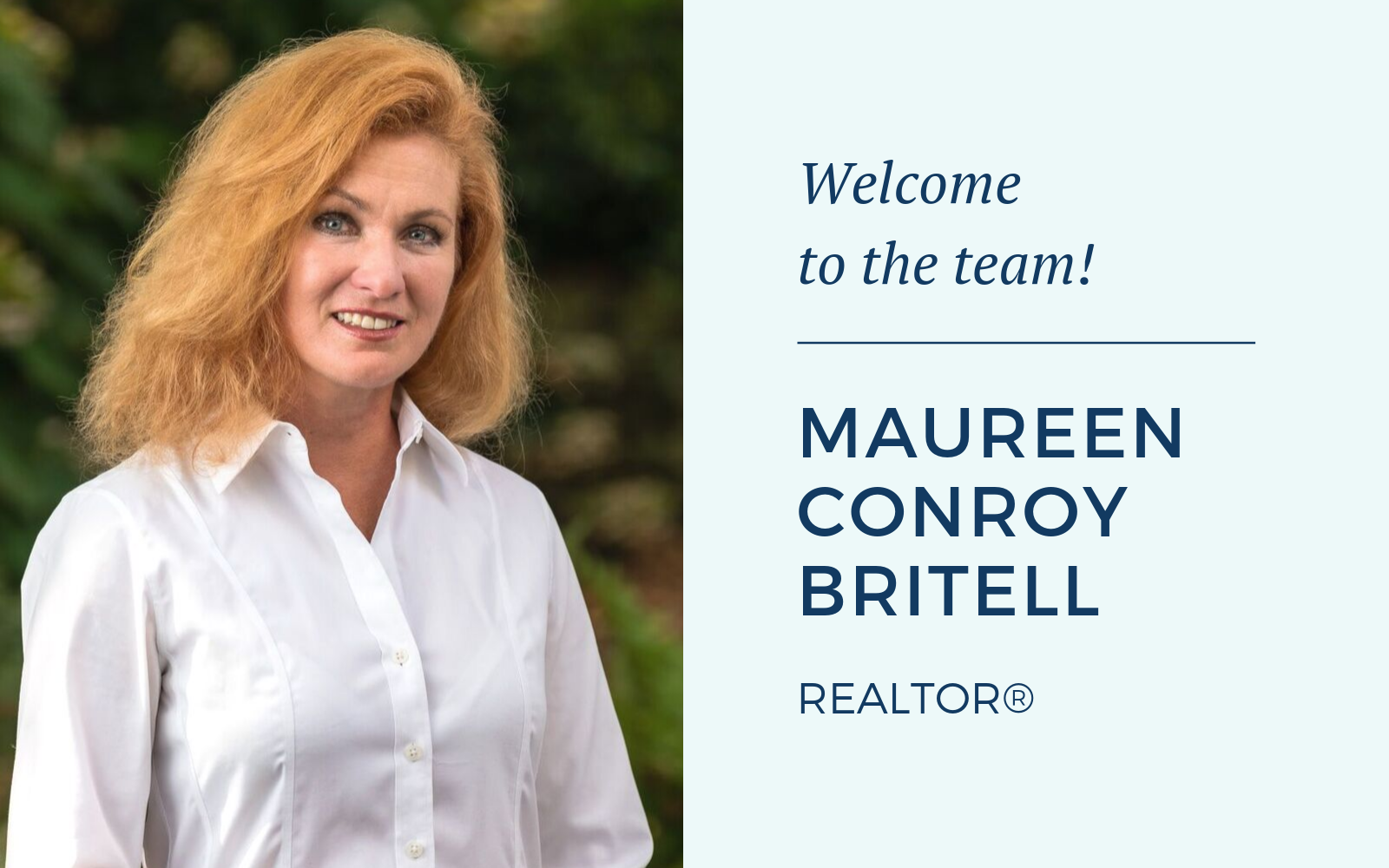 MIDDLEBURG REAL ESTATE | ATOKA PROPERTIES ANNOUNCES THE ADDITION OF REALTOR®
MAUREEN CONROY BRITELL
TO OUR MIDDLEBURG OFFICE LOCATION, PROUDLY SERVING HOME BUYERS AND SELLERS.
Maureen Conroy Britell has successfully negotiated and managed over $500,000,000 in contracts and sales worldwide. In her previous career, her negotiating skills where honed on Classified Department of Defense contracts in Saudi Arabia, Kuwait, Lebanon, West Africa, and Indonesia.
The key to her success? "I consider every one of my clients as my business partner. I negotiate on their behalf as if it were my own financial transaction, and most importantly, I keep in full communication with my clients and provide prompt responses," says Maureen.
Although Maureen has enjoyed great success professionally, her pride and joy is her status as a Blue Star Mom. "My son (United States Army) is carrying on a long family tradition of serving in the military. I am proud to say that my family has served in every branch of the Armed Services."
When not working with clients, Maureen can be regularly found on her horse hunting Side Saddle with the Piedmont Foxhounds.
---
CONTACT INFORMATION FOR MAUREEN CAN BE FOUND HERE.
—
ABOUT MIDDLEBURG REAL ESTATE | ATOKA PROPERTIES
We know that your life can't be placed on hold while you're buying or selling your house, which is why we take a comprehensive approach to real estate. Our agents are exceptional. Our marketing – savvy & strategic. From hunt country to the suburbs and every town in between, our approach to real estate is this: simply better.