With a long, cold weekend ahead and an impending harsh winter knocking at the door, your Thanksgiving prep probably includes more than just making a turkey and sides. How, in such dismal weather, do you make a cozy dining space for your guests? Well at MRE | AP, we have the benefit of seeing dining rooms of all shapes and sizes come on the market, and this year especially we've seen some truly incredible homes. We've rounded up six of our favorites currently on the market, all with cozy dining spaces fit for your Thanksgiving feast.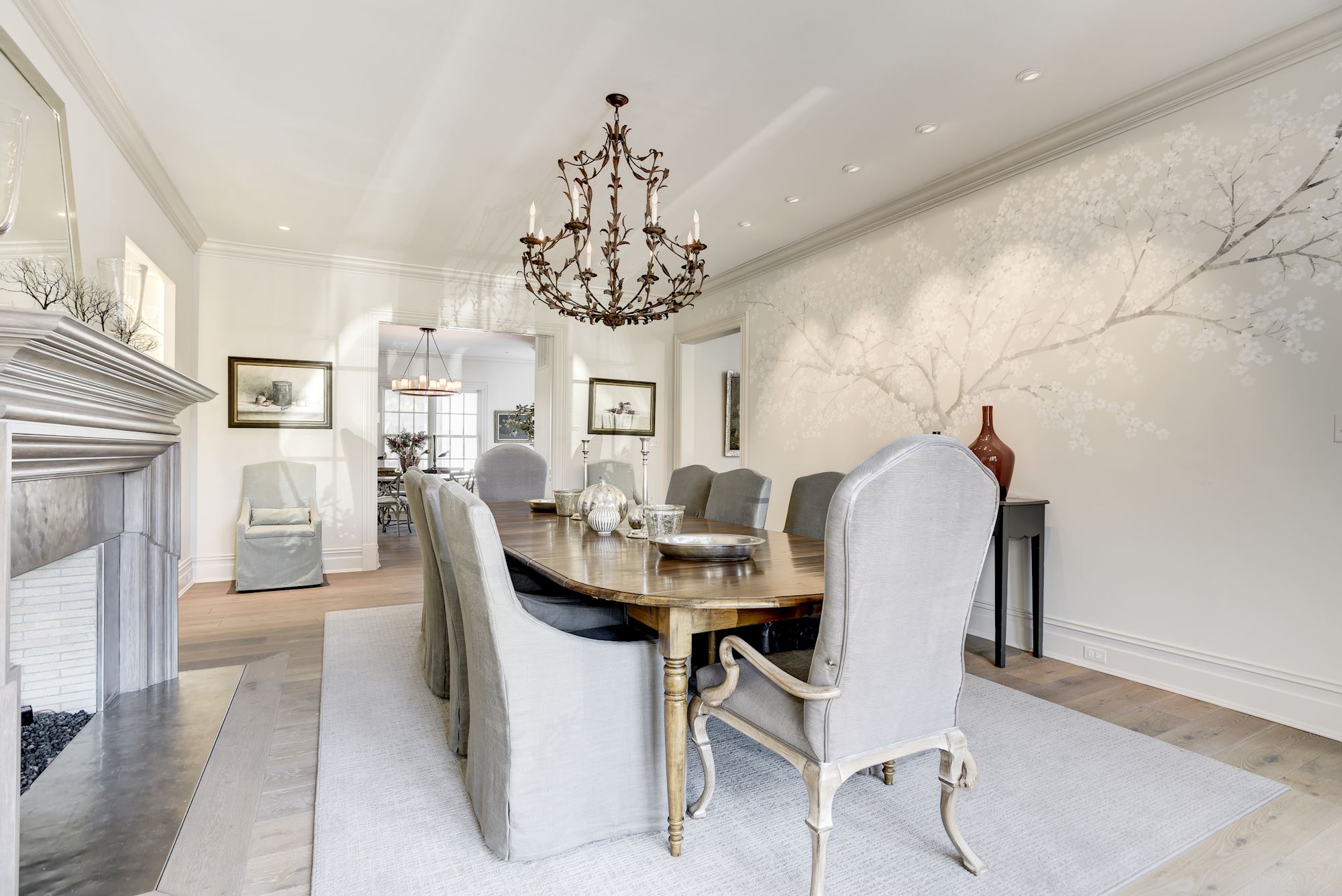 While regal and classic in its decor, this stunning dining room provides unmatched comfort for its guests with padded armchairs and a large fireplace.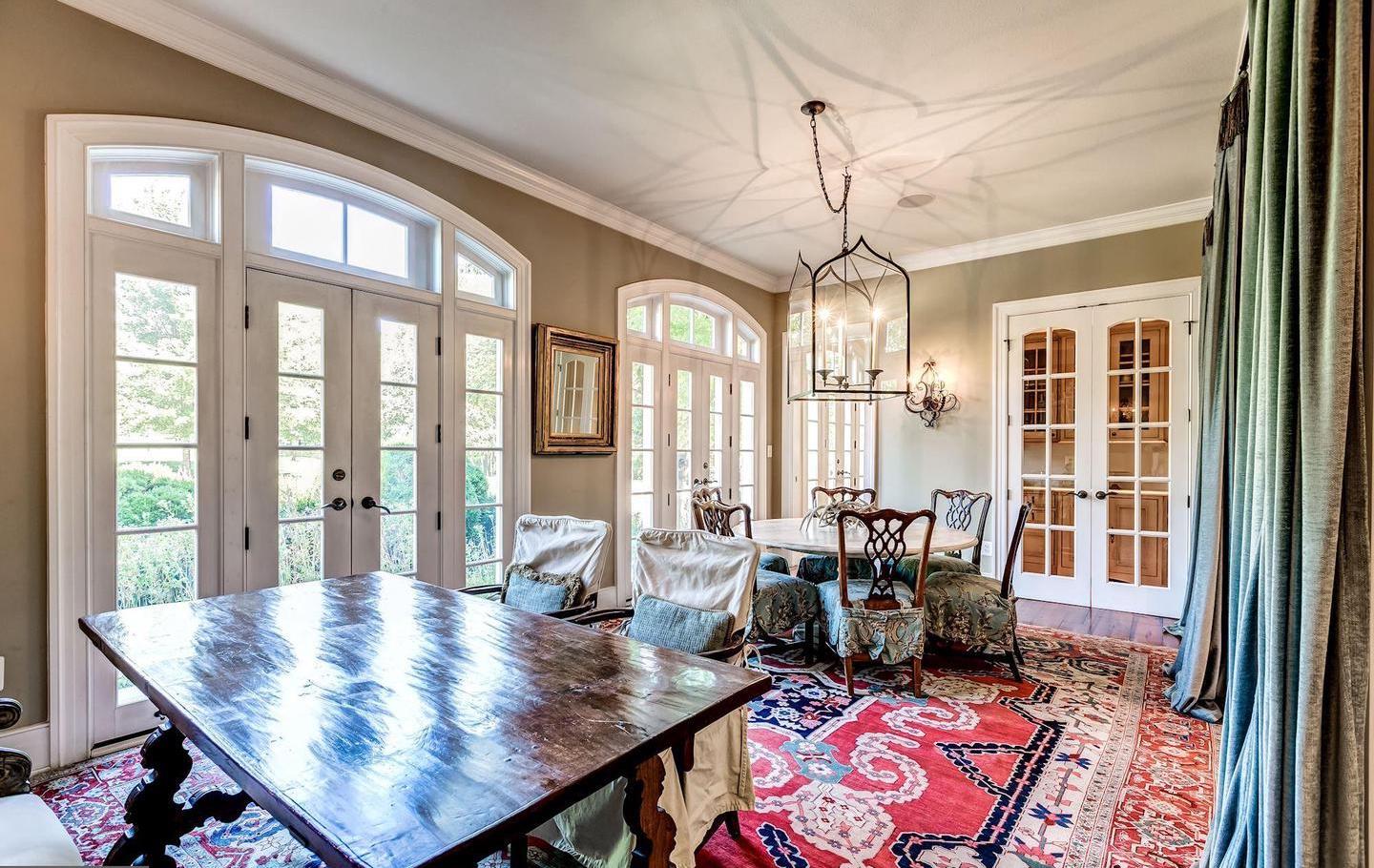 Gamecreek, as this property is known, was thoughtfully built around the idea of family gatherings. Though it has a spacious footprint overall, each space within the home has been carefully crafted to encourage intimate circles of conversation, including the dining room pictured here.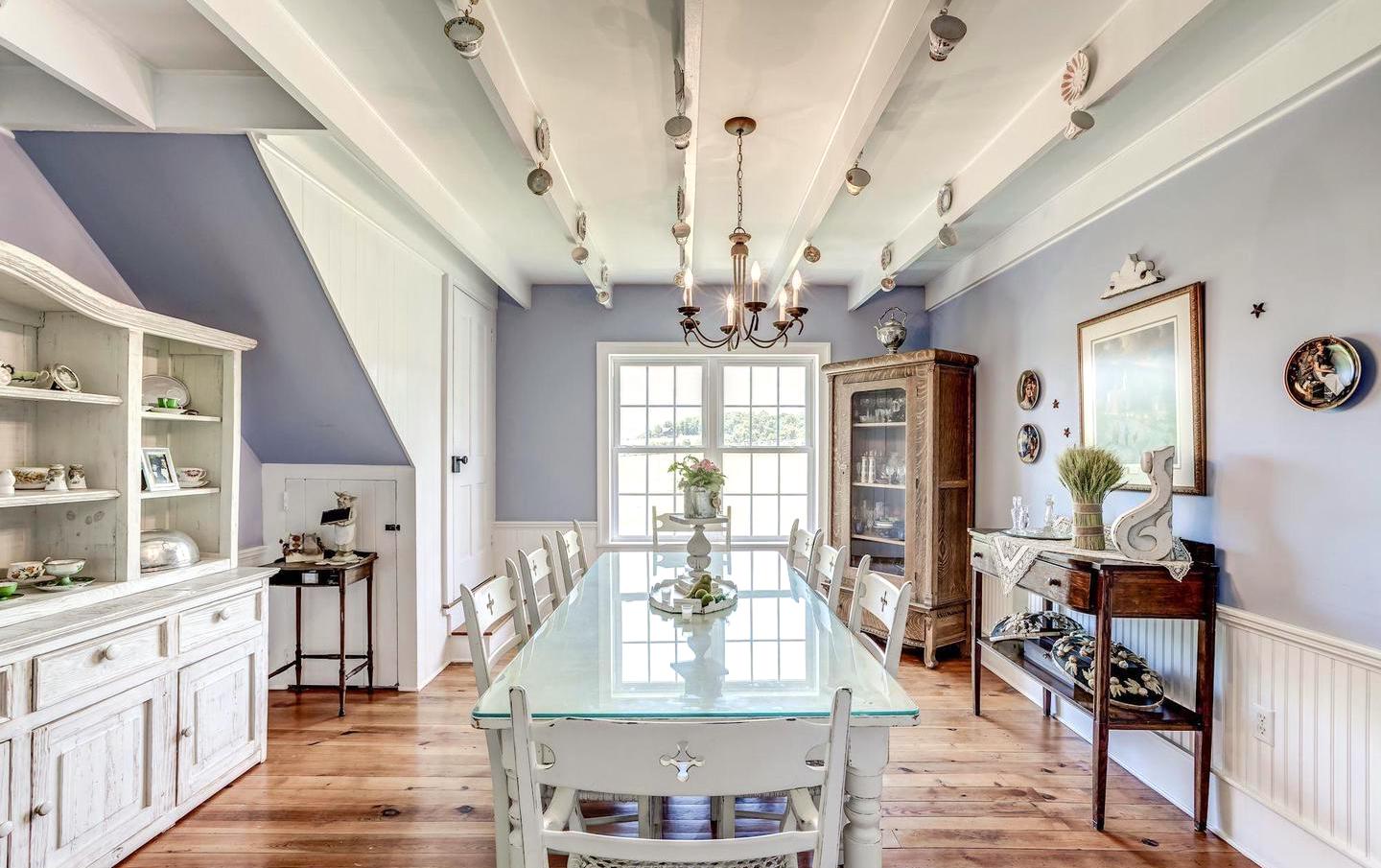 We're smitten by this sweet country dining room. The curated collection of vintage tea settings provides great eye candy and provides an overall feel that transports you back to a bygone era when dinner parties were the rule rather than a holiday exception.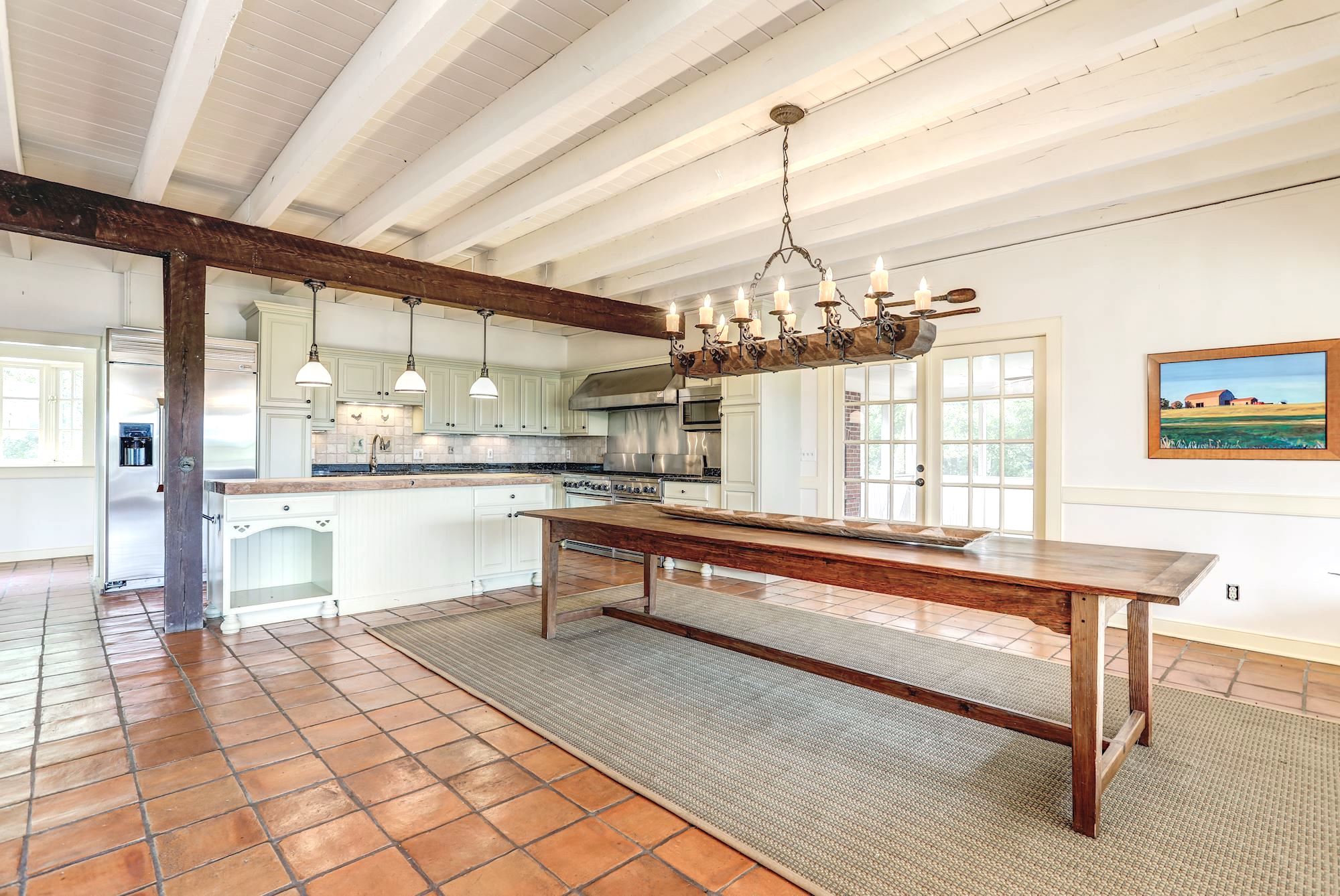 It may not look cozy yet, but just picture ten or more chairs around that perfect farmhouse table with its rustic backdrop. Even better is the fact that the kitchen sits right beside it, making entertaining while prepping your feast a breeze.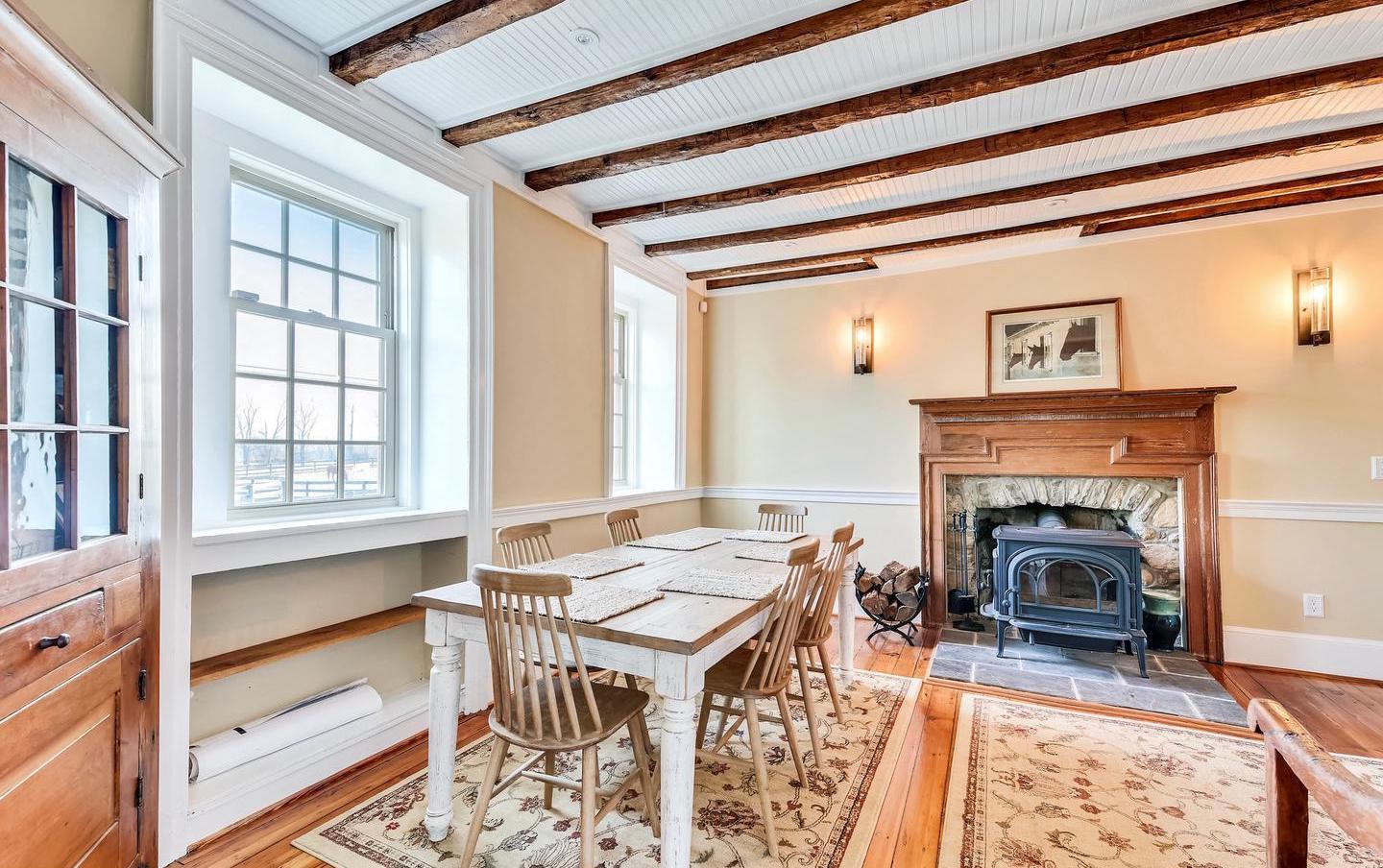 This historic home provides the perfect warmth for a cold holiday night, through its warm wood tones in the exposed beams and hardwood floors, as well as the cast iron wood burning stove.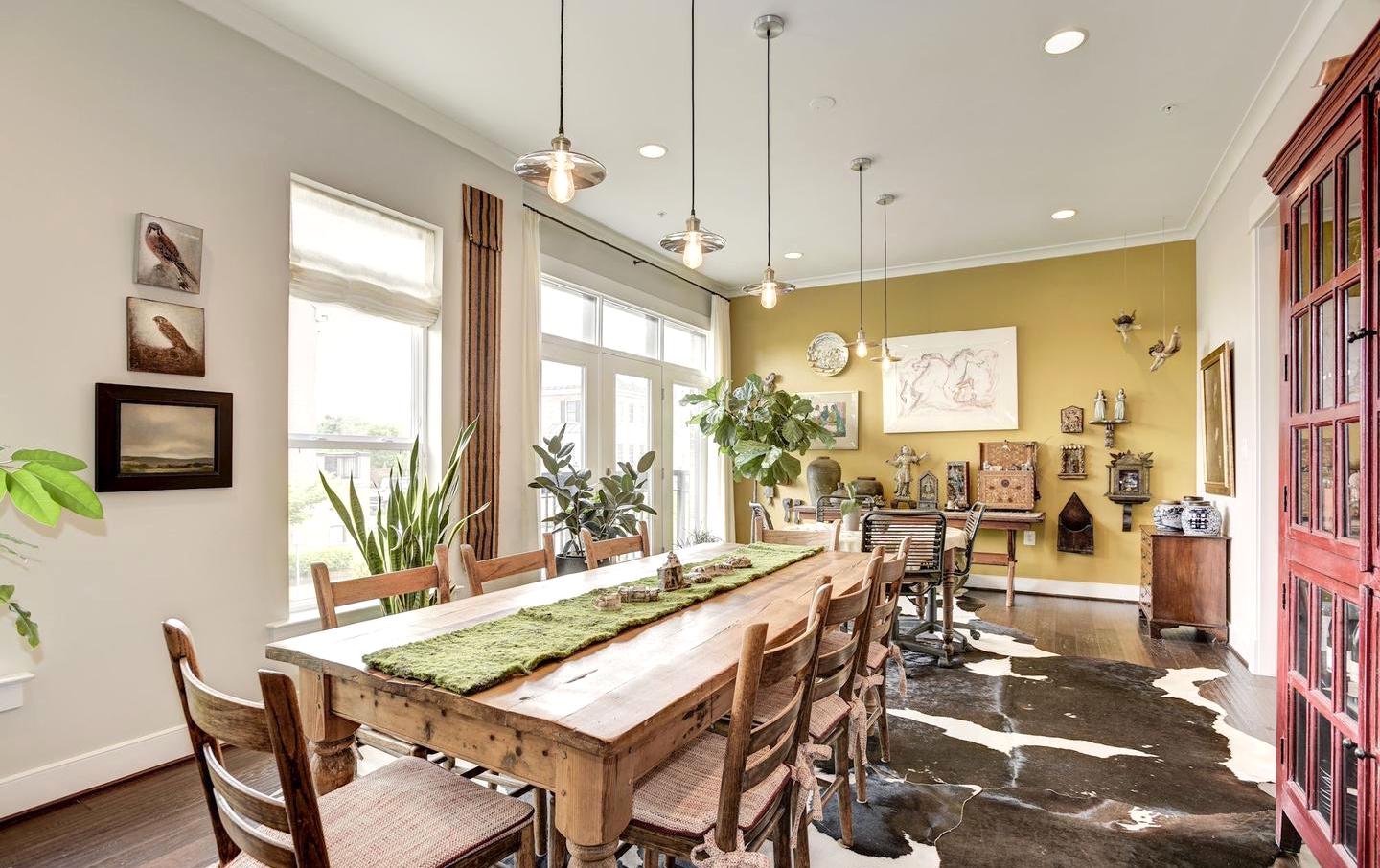 Eclectic and colorful, this townhome dining room provides plenty of space for the adults plus room for a separate kids table. The large windows and doors allow for enjoyment of the outdoors without having to venture outside.
—
Related links
8 Ideal Thanksgiving Dining Rooms
The Northern Virginian's Guide to Fall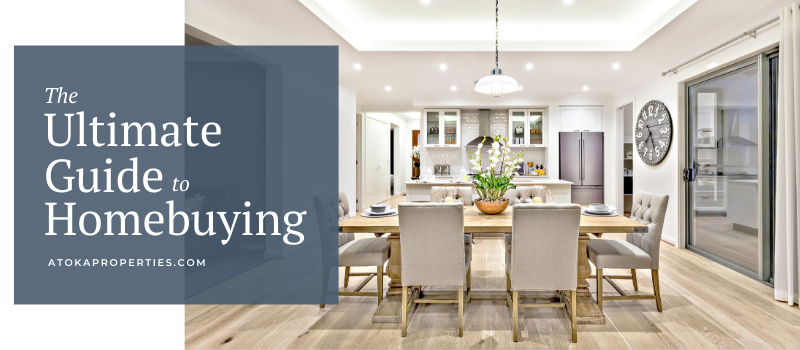 While the information contained in this article is considered to be true and correct at the date of publication, changes in circumstances after the time of publication may impact the accuracy of the information. The information may change without notice and Middleburg Real Estate, LLC is not in any way liable for the accuracy of any information printed and stored or in any way interpreted and used by a user.