June's Market Snapshot is a positive one. We saw some lingering effects from an unexpected, COVID-19 spring, but we're also experiencing a slow rise. There were improvements over last month, and even some over last year, that point to a promising summer. Let's dive in, shall we?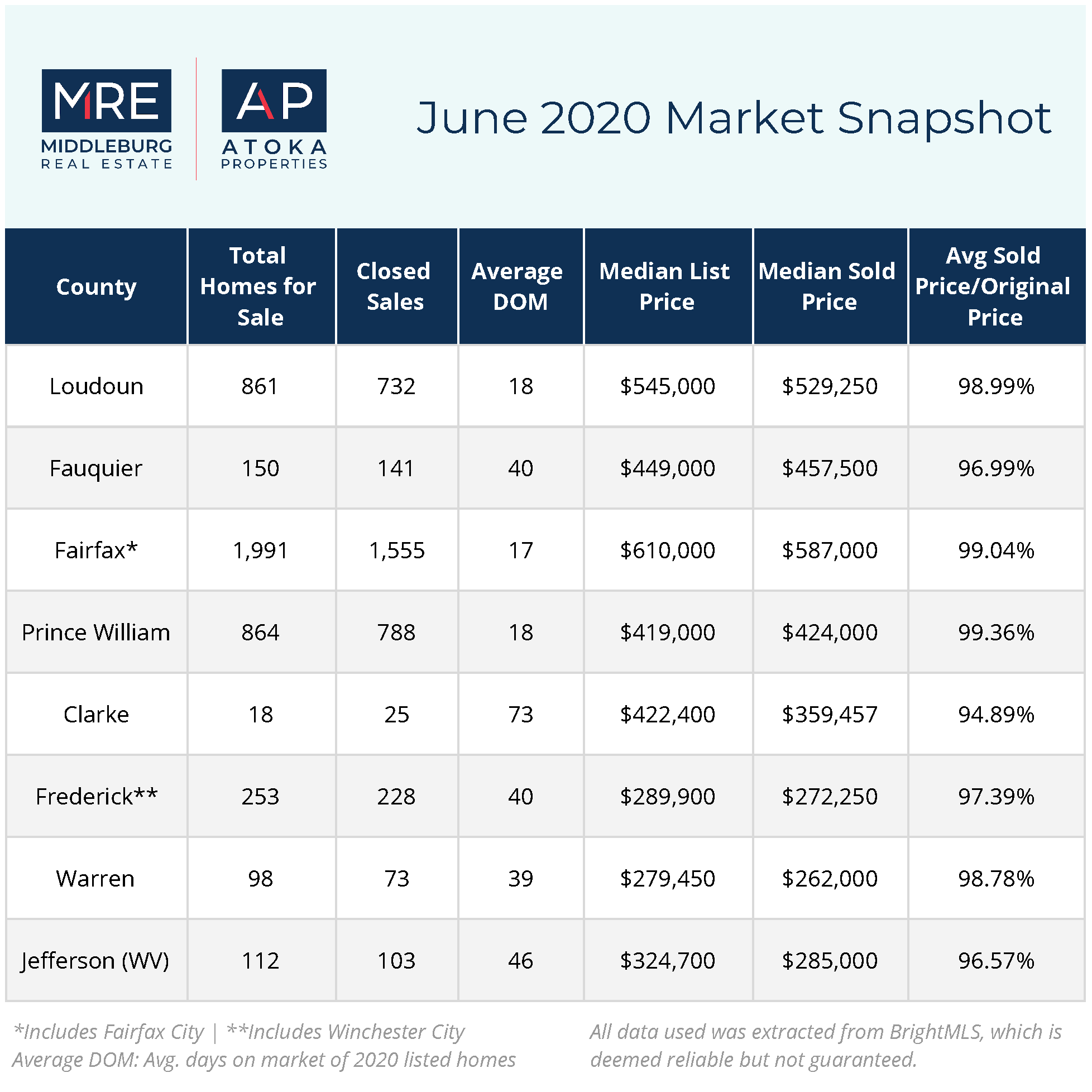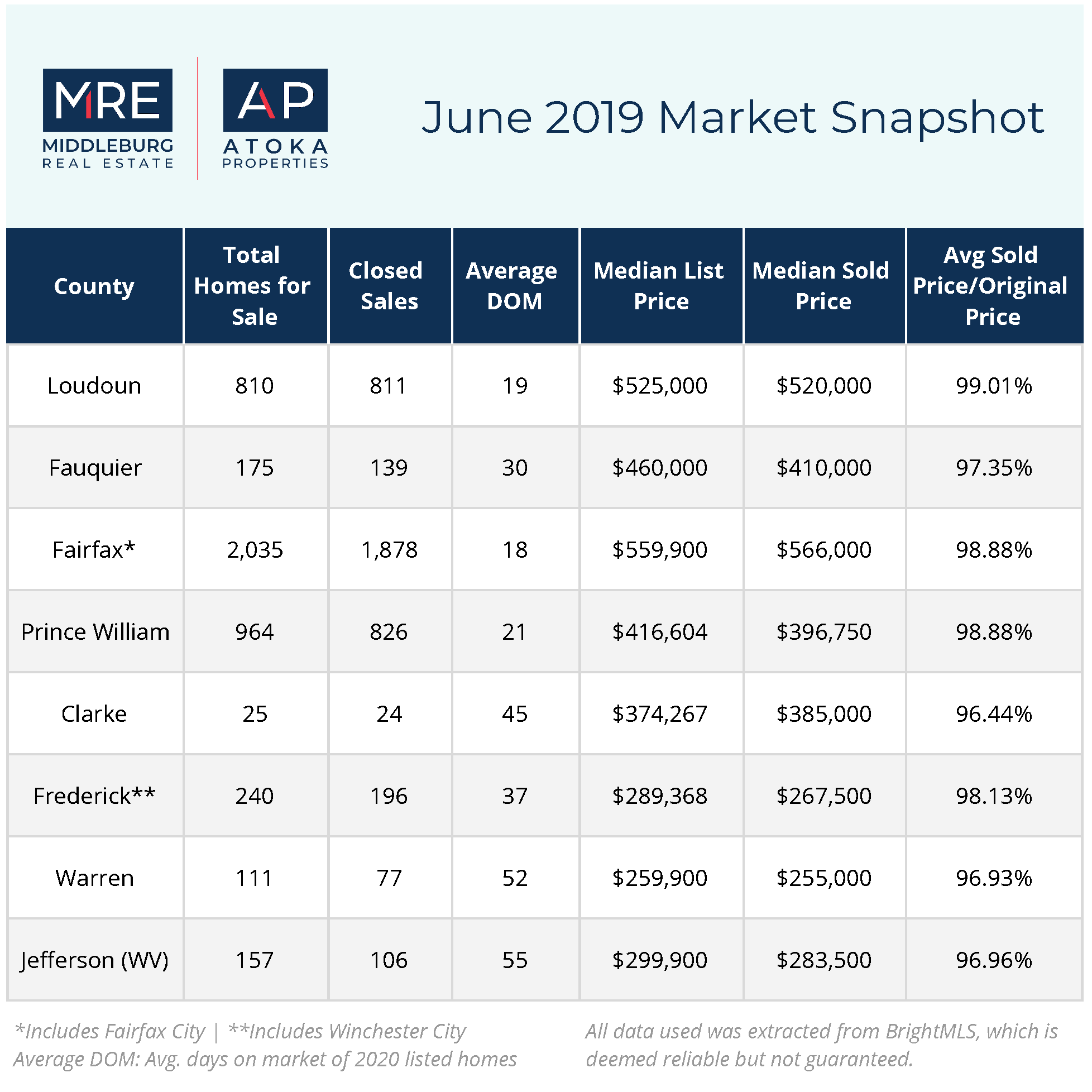 Here are the highlights:
New listings were down slightly from last year. Though properties new to the market were down an average of 21 homes across these counties, Loudoun and Frederick/Winchester were the exception with an increase over last June. This difference is also much improved over the difference between May 2020 vs. May 2019. Essentially, listings were down due to pandemic conditions from where they would have been during a normal year, but better than last month, which brings us to our next point.
New listings and closed sales generally increased since last month. As expected, the dip that we experienced seems to be on the uptick, with Clarke and Warren being the only minor exceptions.
Homes are selling for over $11,000 more than last year on average. It's encouraging to see that even with lingering uncertainty about economic conditions, home values have still increased since last year (and ever so slightly from last month).
—
RELATED LINKS
Summer 2020 from a Lender's Perspective