The July real estate market can be summed up in these two words: steady growth. In comparison with last month and last year, across the board, there has been – dare we say – stable increases. So let's review!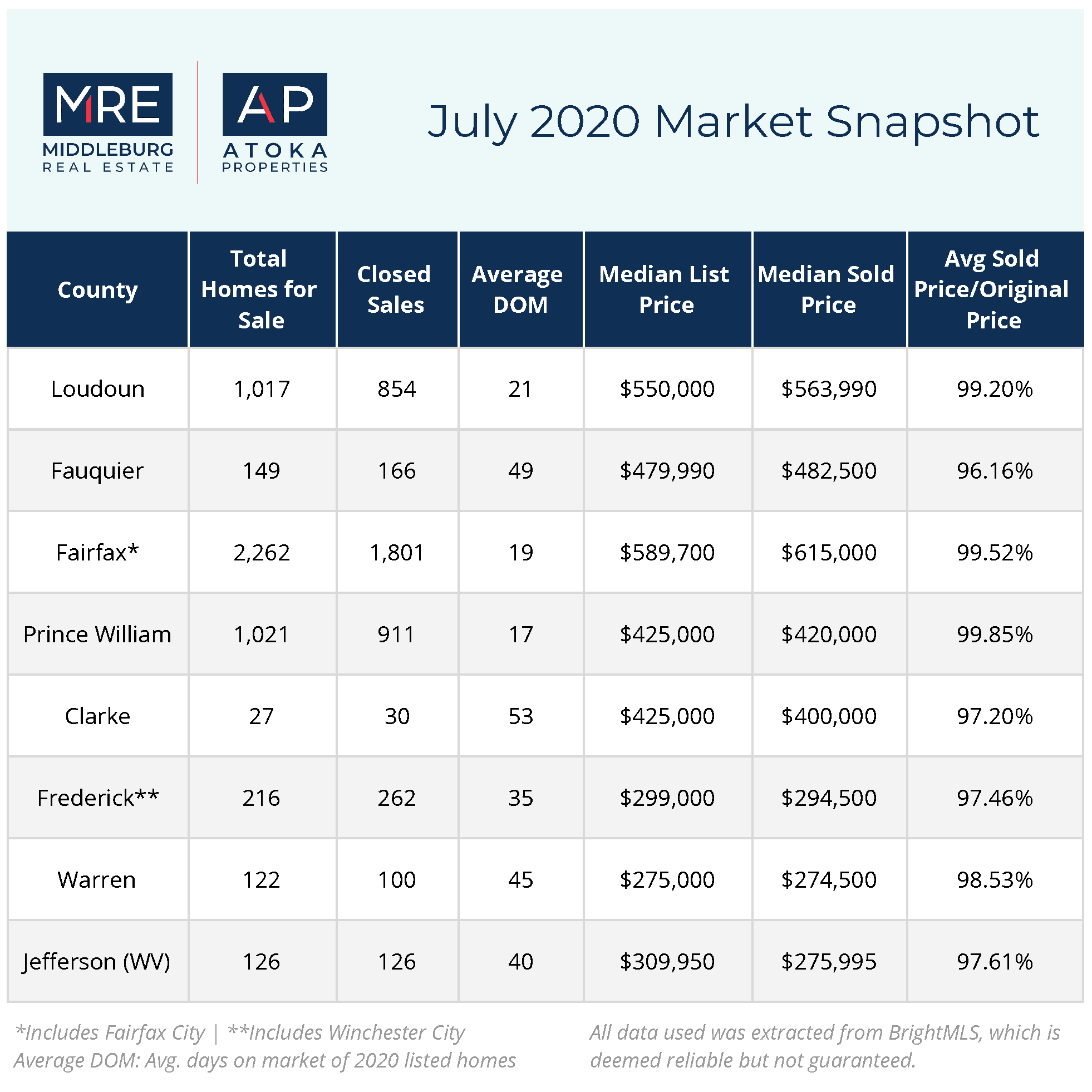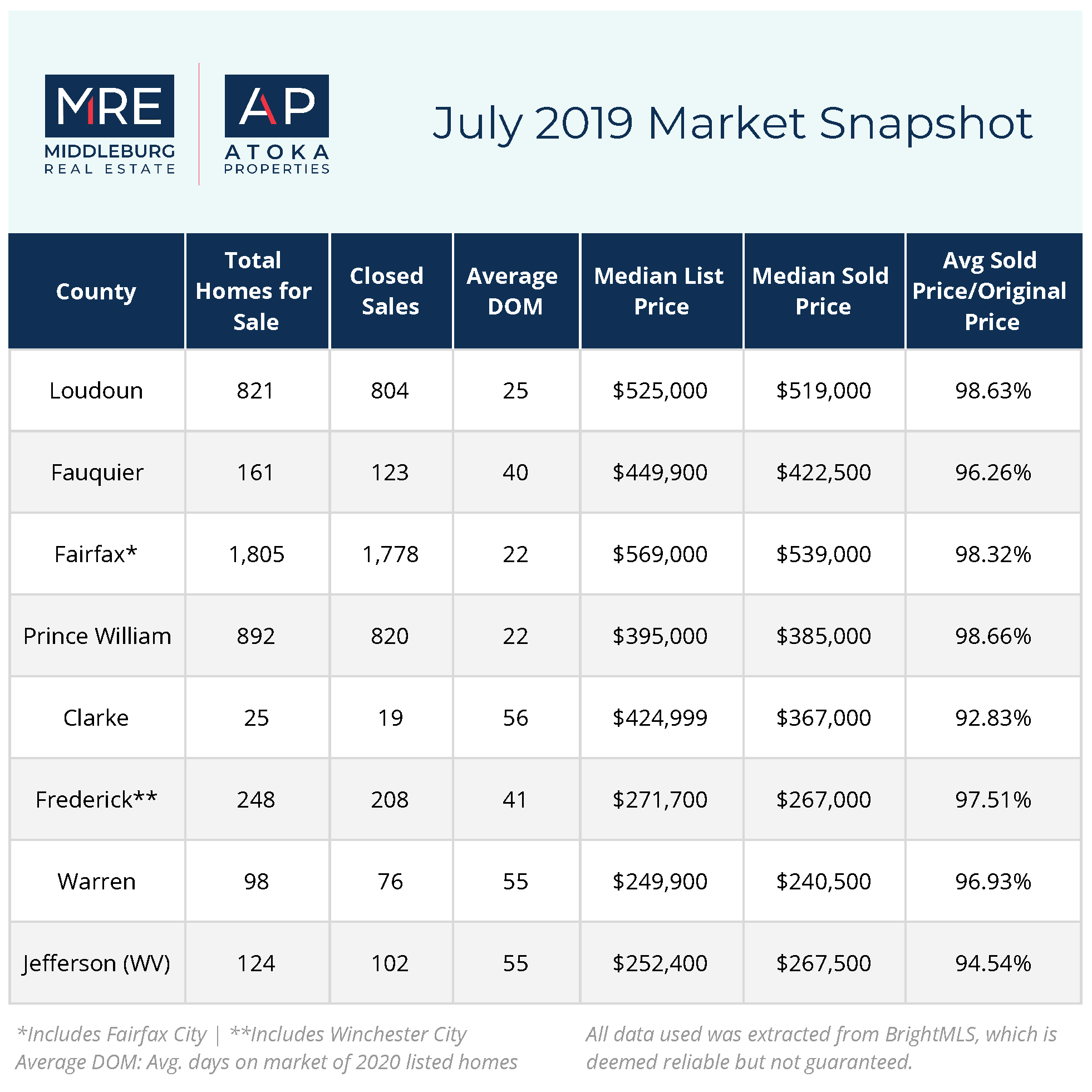 Here are the highlights:
New Listings are up marginally from last month (even more from last July). While buyers are still struggling to find their dream homes in this competitive atmosphere, most counties saw a slight uptick in new listings, with the exception of Fauquier and Frederick.
Average Days on Market are down from last year an average of 5 days. This isn't really surprising, again considering the competition resulting from buyers outnumbering sellers right now.
Median Sold Price is up almost $19,000 from last month, and almost $40,000 from last year. When was the last time you talked to a real estate agent about the market in your area? This steady increase means your home value could be more than you think.
The bottom line is that everything points to a low-inventory seller's market. While the steady growth could be a result of a delayed spring and potentially slow down soon, it's also possible we could roll straight into the fall market and pick up speed from there. Time will tell. But if you're really and truly thinking about the possibilities for your home, give your agent a call. There's not commitments necessary – our agents love helping their neighbors, so if you just have questions, ask. We'd be happy to help.
—
RELATED LINKS
Summer 2020 from a Lender's Perspective