As everyone moves into a unique holiday season, planning for next year is proving difficult. Individuals and businesses alike are trepidatious at best, grappling with decisions about 2021 when the last year holds so little information about what to plan for in the coming months. Vaccine dispersion, societal openings, the stock market and interest rates will all largely affect how we enter the next few quarters. That said, when it comes to real estate, November's market holds some key insights at where we may be headed on the home-sale front. Let's take a look.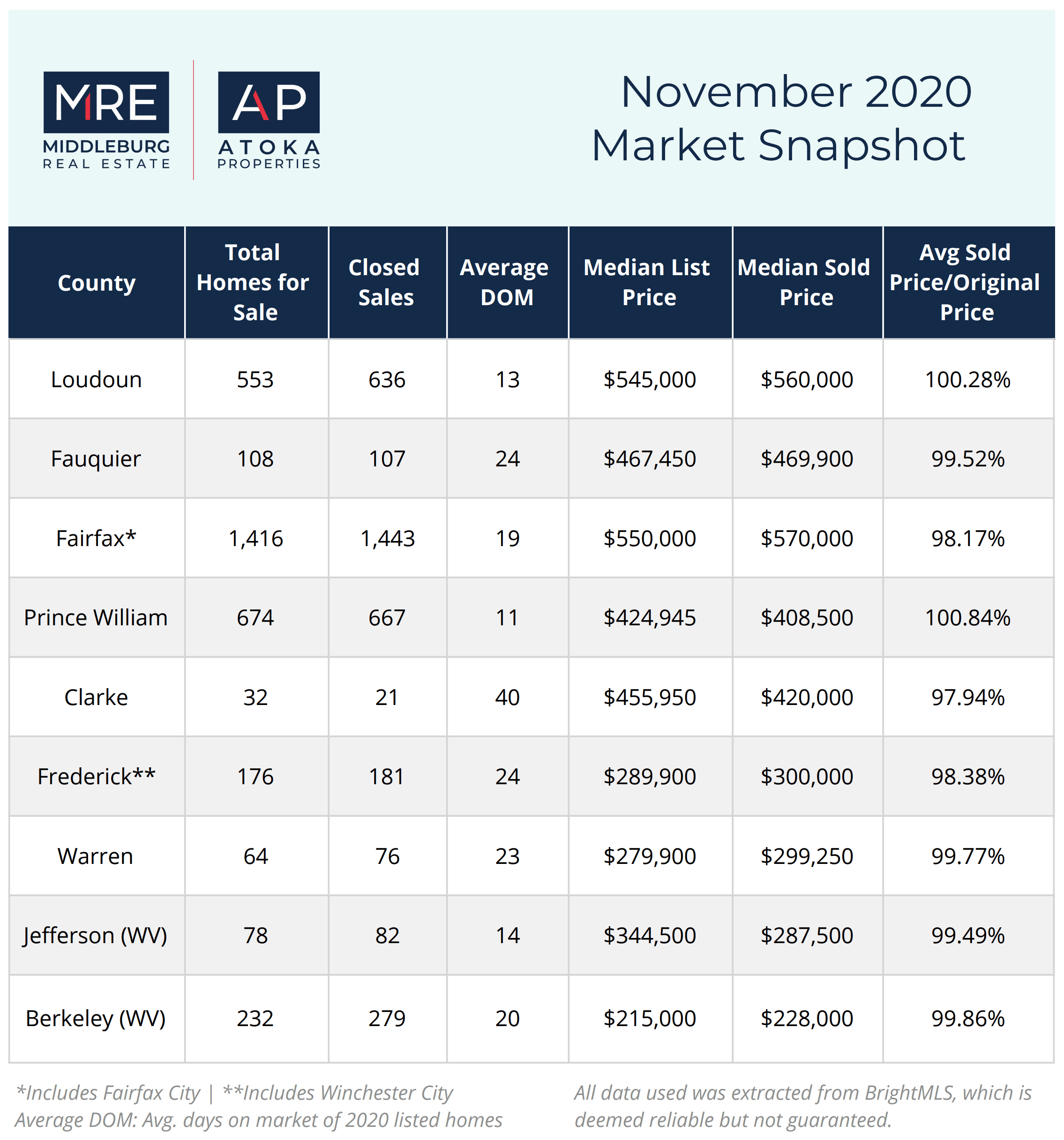 Here are the highlights:
Average new listings are down across every county. This isn't a huge surprise, as we saw a slow down coming. The average difference from last month was a whopping 33% less new listings, with Warren county taking the biggest hit at 44%.
Percentage of Sold Price vs Original Price increased 0.22%. This is actually pretty surprising, considering that September's increase over August was only 0.14% (and September was still a pretty busy month for listing and closing transactions).
List prices bounced back after last month's decrease. October showed a significant decrease in average listing price, but as market stock declines, sellers are seizing the opportunity to increase their price tags for a large buyer base still circling for winter-listed homes.
Bottom line:
Though real estate activity has decreased some, prices are not giving way. It's hard to predict what the next few months will bring with a vaccine on the way, but one things for sure - this winter's market won't be a forgiving one to buyers still on the prowl.
---
RELATED LINKS
Market Snapshot | October 2020
Market Snapshot | August & September 2020