Who would've thought that January would take off like gangbusters? It looks like you all are just as excited about starting a new year as we are. Buh-bye 2020 and hello 2021! Since February is just around the corner, we're just going to dive right in.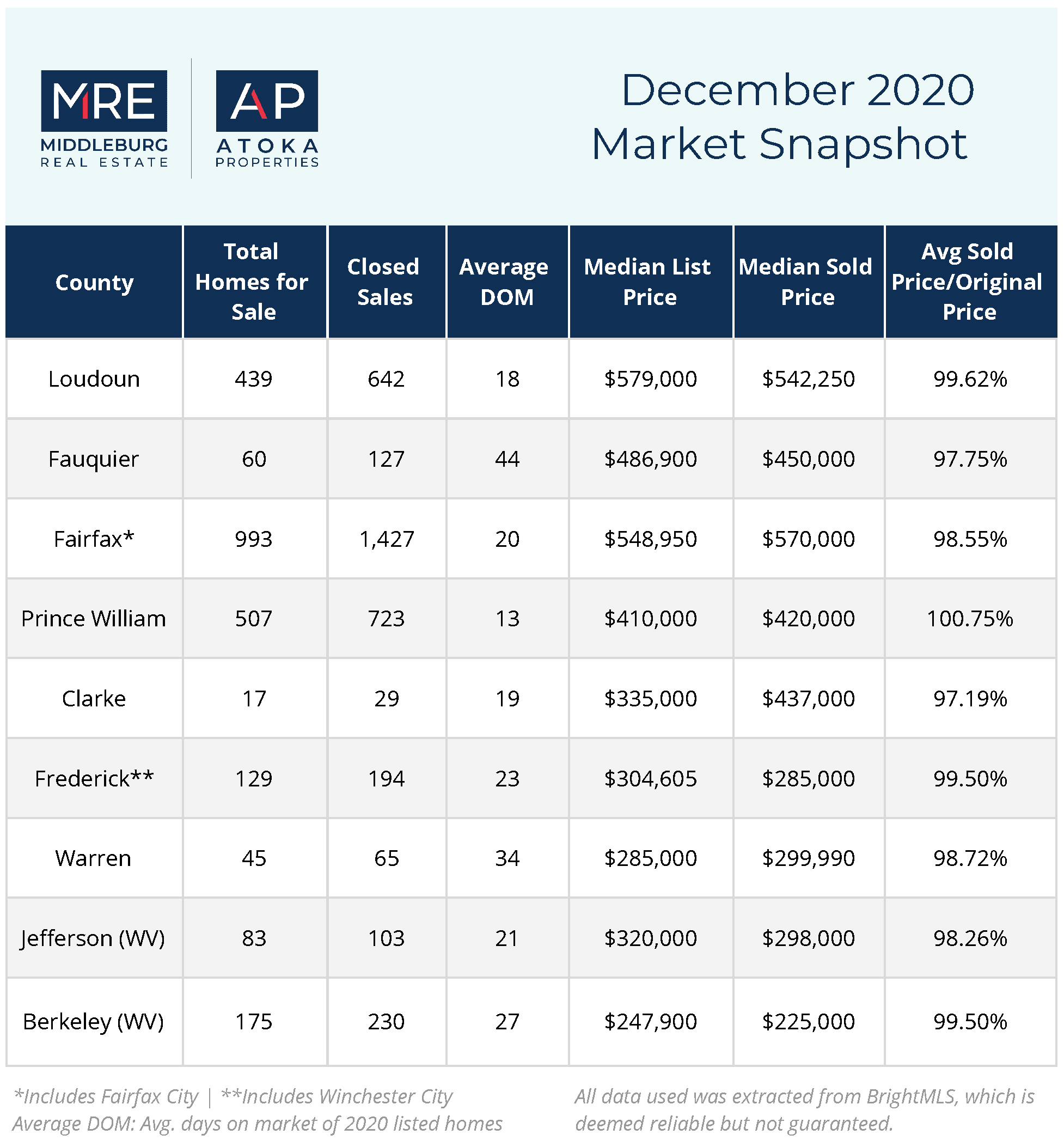 Here are the highlights:
Average new listings fell, but not as drastically as November. While the decline of listings continued into the winter, the pace of it also slowed, with Clarke and Fauquier showing the most drastic decreases from last month.
Median sold price changes were all over the map. Loudoun, Fauquier and Frederick saw decreases of more than $15,000, while Jefferson, Prince William, and Clarke all increased more than $10,000. The result was an average decrease across the area of only $1,700. Not bad for December.
Average sold vs list price percentage decreased in almost every county. The average decrease was 0.5%, but this isn't surprising considering the time of year. The only exceptions were Fairfax and Frederick who actually saw an increase over November.
Bottom line:
We saw decreases across the board, but nothing too terribly drastic. All of the trends are consistent with what we see in the winter each year, if not a little better. All trends point to a busy and early spring season - starting now.
—
RELATED LINKS
Market Snapshot | November 2020
Market Snapshot | October 2020