Just like making New Year's resolutions only to drop them a month later, the January 2021 Market Snapshot is full of highs and lows, but nothing unexpected. Let's take a look.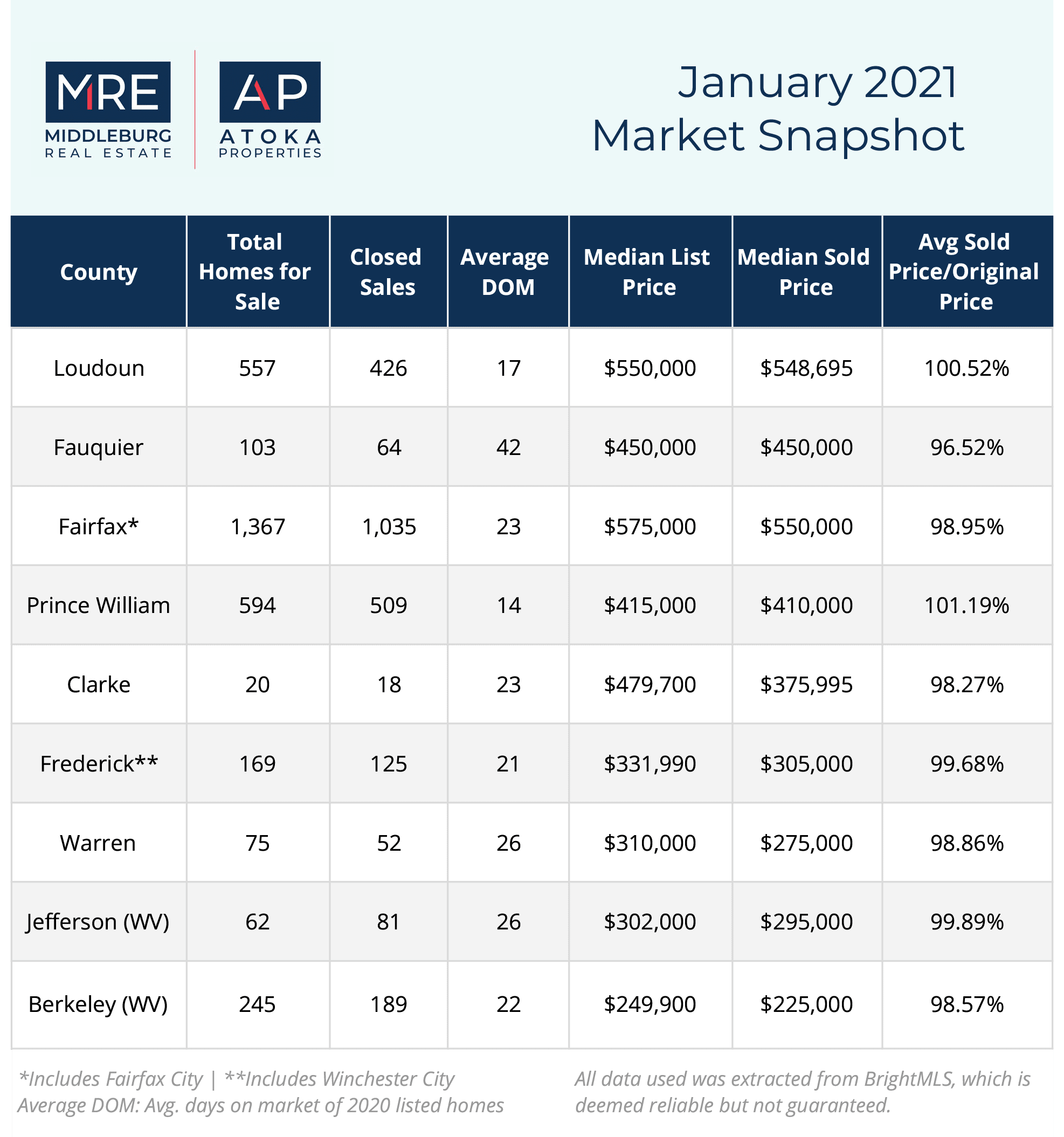 Here are the highlights:
Average new listings increased over December overall. As we came out of the holiday season, the number of new listings hitting the market increased an average of 31% in the area. Fauquier had the biggest change, with a 72 percent increase over December, while Jefferson dropped 25% in the same time period.
Median sold price changes were less than previous months.

The

Loudoun median sold price was up by a little over $6,000 and Berkeley remained steady. Every other county saw decreases that range from $3,000-$10,000 (Jefferson and Prince William) to $20,000-$25,000 (Fairfax, Frederick and Warren). Clarke experienced the biggest drop at nearly $60,000. The result was an average decrease across the area of just over $10,000. Pretty typical for January.

Average sold price vs list price percentage had a slight uptick. The average increase was 0.29% over December 2020. Fauquier was the outlier with a 1.23% decrease.
Bottom line:
While we saw decreases in median sales prices, this is historically typical for January. An increase in the number of properties on the market, steady average sold vs list percentage, and uniform days on market numbers continue to be good indicators of a busy Spring season just around the corner.
—
RELATED LINKS
Market Snapshot | December 2020
Market Snapshot | November 2020