Experience Country Living with Joy!
A Multi-Million dollar 15+ year Top Producer, Joy brings the right combination of experience, insight, and skills to make your real estate dream come to life! Joy's love for helping people has given her the ability to astutely read their needs and then meet or exceed them. Joy's knowledge of local resources is invaluable. For her clients who have decided to sell their homes, she has developed strategic marketing plans that showcase the desirability of owning a unique property of this kind. And because she is so attuned to the lifestyle and its requirements, she is well suited to assist her clients in finding a home with or without acreage that is right for them and their families.
When you've made the decision to buy or sell a home or land in Western Loudoun County or surrounding areas, Joy Thompson is ready to work with you to ensure the process runs smoothly. She'll handle each detail, educate you throughout your purchase or sale and guide you in the right direction at every turn. Take a positive step and Experience Country Life with Joy! Contact her today. You'll be glad you did!
To see Joy's past sold properties, click here.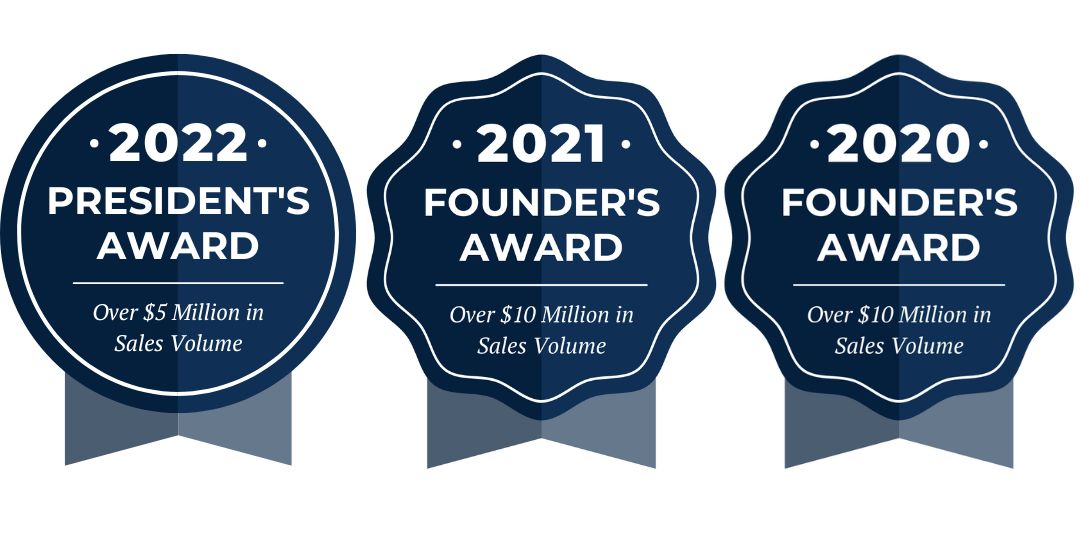 TESTIMONIALS
Joy made my entire home-buying experience a breeze! She already knew the history of the properties I was interested in and from the time I made an offer on my new home, everything proceeded like clock-work. Joy is an expert real estate agent and a pleasure to work with. I highly recommend her if you are looking for a great real estate agent!
Vallery, Lovettsville, VA 20180
April 19, 2018
Buyer
When I was ready to sell my home, I interviewed several agents. Joy was the only one that saw the value of my land, horse fields, and barn. I knew right away that she was the one that could find buyers interested in not only a home, but also in the farm. Her estimated selling price was beyond what the other agents were giving me. After three months on the market, my house was sold! I couldn't be happier with the selling price. More so, I was glad she found a family who wanted a small horse farm. It felt good to pass on the farm to people who appreciated all the hard work that I put into the place. Joy was tremendous in giving me her support throughout the process. I highly recommend Joy when selling or buying a home, especially horse farms.
Peter, Gainesville, VA 20155
February 2, 2018
Seller
Joy Thompson is a realtor who I trust with all of my Real Estate needs. I would recommend her to anyone who wishes to buy, sell or lease a property. It has taken me twenty five years to find someone like her that I can trust without question.
sherzberg9, Purcellville, VA 20132
January 24, 2018
Seller
Joy is one of the most knowledgeable realtors in the business of selling properties. She is a very intelligent person, has lived in the area for years, knows the market, has tremendous experience in the real estate market, and works well with other realtors. I worked with her before putting my license in referral. I have recommended her to many of my friends and neighbors with the confidence she will give them excellent professional service.
Billie F. Van Pay, Realtor®
Middleburg, VA 20118
Seller
Joy is attentive and knowledgeable. She helped my family with a townhouse and handled all the details. We saw it, liked it, she negotiated a wonderful price, got all the inspections done, and we were able to close early.
Bradley, Berryville, VA 22611
January 4, 2018
Buyer
We have bought and sold with Joy three times in the last 5 years! She is an extremely hard worker and gives good advice, is always one step ahead of us to make sure things go smoothly, and works hard to represent us well. If we decide to move again she will be our first call.
dillonponiesforyou, Purcellville, VA 20132
January 4, 2018
Buyer and Seller
We have worked with Joy on multiple home transactions. Was very knowledgeable and professional. She is top notch and wouldn't call anyone else but her.
ty1putt, Purcellville, VA 20132
January 3, 2018
Buyer and Seller
Joy Thompson provided us with personalized and exceptional service. Her experience, knowledge and expertise gave us the confidence to move forward with our purchase. Joy answered all our questions and always responded quickly to our needs. Her attention to detail combined with her ability to get things done is a winning combination. We highly recommend Joy Thompson to anyone interested in buying or selling.
Scott and Lisa, Middleburg, VA 20117
December 2, 2017
Buyer
Joy had excellent knowledge of the area and a deep understanding of the market we were buying in. She was able to help us find a wonderful home on a great lot and location within our limited time frame. We moved to the area for the first time from several states away and thus relied heavily on Joy and her recommendations for ancillary services. She was easy to communicate with and her response time was very efficient. When we move again we look forward to working with her.
Adrienne, Purcellville, VA
August 10, 2017
Buyer
This is the second home that Joy has sold for us, and we were just as happy this time as the first. Joy quickly got our home listed, including coordinating the drone and interior pictures, brochures, and listing. She was responsive and provided great guidance on pricing. The home sold fairly quickly, and when we ran into a radon issue, Joy coordinated the remediation for us. We love working with Joy and highly recommend her to anyone!
Dave and Becca, Middleburg, VA
June 11, 2017
Seller
We started talking to Joy almost two years before we actually put our house on the market. She stayed in touch during that time and provided periodic listing and sale updates and stats. The most impressive thing about Joy was her responsiveness. No matter when I texted, called or emailed I received a prompt response. Our house sold quickly and was only on the market a few days but she continued to help us through the entire home inspection, contract negotiation and closing details. She was excellent about following up with the buyer and buyer's agent and she also helped us to find the rental property that we went to after our sale. Joy even went to meet the buyer to pick up a key for us when we returned from vacation just prior to settlement and had locked ourselves out of the house! Above and beyond.
Drew and Nancy, Upperville, VA
June 9, 2017
Seller
We chose Joy because of her expertise in the area and her knowledge of the type of lifestyle we were hoping to create by moving further from the city. She is very honest and direct. No pressure. Highly recommend her to help you find your dream home/farmette!
monkeyhousecat, Middleburg, VA
June 6, 2017
Buyer
Outstanding agent. We worked with Joy in 2016-17. She's smart, personable, hard working, and candid (i.e. no bs). We ran into finance problems with a buyer that Joy was able to resolve to our advantage.
Frank, Lovettsville, VA
March 7, 2017
Seller
Joy's market knowledge and experience impressed us immediately and was key to her selection to represent our home sale. Throughout the transaction, she acted as a trusted partner and advisor, always available and quick to respond, and able to leverage her professional network to get things accomplished. From setting the listing price, through inspections and contingencies, and ultimately closing, Joy worked efficiently and effectively. We highly recommend Joy to anyone planning to buy or sell real estate.
Matt and Karen, Purcellville, VA
January 13, 2017
Seller
Joy took on our home after it had been for sale for well over a year. We really enjoyed her direct approach, and we immediately followed her recommendations. Our home had two offers after just two additional months on the market. Joy worked with us throughout the negotiations, contract process including home inspection mitigation, and preparing for closing. The entire experience was relatively easy and we feel that the knowledge Joy offers and her general personality were great to work with!
David and Becca, Purcellville, VA
August 23, 2016
Seller
We interviewed three realtors and chose Joy because she is highly knowledgeable about our local market and without reservation committed to getting the desired sale price. It helped that she has a charming and friendly personality! Within 15 days of being on the market, Joy presented us with two offers that met and exceeded our asking price. Once we accept an offer, Joy advised us wisely on what conditions that we should agree to and ones that we should push back on. She moved the process along so that deadlines and dates were met and provided us with solid third parties that would perform the various inspections. In every aspect we were impressed with her professional and diligent commitment to us as her clients.
Paul and Paula, Purcellville, VA
August 23, 2016
Seller
We knew that Joy Thompson had a wonderful reputation as an agent in our area, but it was not until we had the opportunity to have her as our agent, that we truly realized the excellent qualities she brings to the table. Our situation was less than ideal in that we had to put our home up for sale in the middle of the summer, and move a month later to a new state. Joy was there for us every step of the way, in what could have been a highly stressful situation, as we were adjusting to a new community and new schools for our children. Her wonderful relationships in the community were apparent throughout the process, and we were able to take care of various issues (long distance) that were needed to make our home ready for sale through her trusted recommendations and her willingness to often be present in our absence. We also had the benefit of working with someone who loves and knows the community and all that it has to offer. Joy has all of the rare qualities that anyone would want in a real estate agent: trustworthiness, honesty, integrity, patience, and kindness. She truly got us through what could have been a very difficult process in the smoothest way possible. We would highly recommend Joy to anyone looking to buy or sale in Loudoun. Thank you Joy!
Chris and Kim, Pennsylvania
February 10, 2016
Seller
Joy is extremely professional and resourceful. She helped us through a very complicated and prolonged transaction for a bank owned property. Despite the process taking six long months, Joy maintained her enthusiasm and efforts throughout what seemed like an endless journey. She never lost patience and remained positive and supportive. We really appreciate Joy's tireless work on our behalf. That is very hard to find!
Kazmom4, Purcellville, VA
February 3, 2016
Seller
Joy was a pleasure to work with and I would strongly recommend her to potential buyers or sellers. She is extremely knowledgeable, patient, and detail-oriented. She worked hard to get us into our first home and we couldn't be happier with how things turned out.
Thank you, Joy!
John and Ali, Purcellville, VA
July 17, 2015
Buyer
Joy helped us sell our home while being out of state. Joy knows the industry and is very knowledgeable! The whole processes was amazing and could not imagine working with anyone else. We highly recommend Joy either if you are looking to sell or buy!!
Mike and Sarah, Boston, MA
May 14, 2015
Seller
We would recommend Joy to everyone! My fiance and I were first time home buyers and really appreciated the time Joy put forth in educating us on the process and the guidance she provided from the start. We could not have dreamed of a better experience! It was very easy going and no pressure. She took the time to thoughtfully answer all of our questions (and as a first time buyer there were a LOT!) which put us at ease.
I am very happy to say that Joy found us the perfect house and worked to make the entire offer/closing process painless. When we go to sell our house to expand, I definitely know who we will be using to sell and buy!
Evan and Courtney, Leesburg, VA
April 30, 2015
Buyer
My husband and I highly recommend Joy Thompson for selling or buying property. She recently helped us purchase our new home. Joy was incredibly knowledgeable in every way. She was patient and always available to answer any questions we had. Being new to the area, Joy provided us with detailed information about all aspects of the of the surrounding towns. We couldn't have done it without her!
Craig and Martha, Purcellville, VA
November 13, 2014
Buyer
Thank you so very much for helping me with this latest adventure. It is always a very pleasant experience to do anything with you!
Solange, Purcellville, VA
November 3, 2014
Buyer and Seller
We recommend Joy Thompson without reservation. Joy knows her industry, shares her knowledge clearly and directly, and balances true professionalism with an easy, no pressure style. She kept us informed throughout the listing and sale of our home, handled our stress and worries with good humor, and worked assertively to prevent glitches before they could occur. Joy treated all parties with respect throughout the offer and closing. She is a class act!
John and Christine, Purcellville, VA
June 18, 2012
Seller
Having Joy as our realtor has been an extremely positive experience. She is always one step ahead, guiding us as first time home buyers with patience and sound advice. Joy is comfortable and experienced in both home and land purchases. We do not have an endless budget, and I have heard that some realtors work harder the more you spend. This is definitely not Joy! She has been amazing from the start, and we are so excited to close on our new property at the end of the month. I highly recommend Joy if you are looking to buy or sell!!!
Brandi and Drew, Purcellville, VA
June 8, 2012
Buyer
Joy made very good suggestions on pricing the property, and what improvements to make to show it better and attract interested potential buyers. The property sold in only about one month, for the full price that I wanted.
Gerald, Herndon, VA
May 28, 2014
Seller
Joy is an outstanding agent. She helped us sell our home and buy a new one as well. I cannot recommend her enough! We gave her name to our best friends, whom she helped purchased a farm to renovate, and to our parents who are getting ready to put their house on the market with Joy's help.
We initially called some one else who didn't get back to us, so we asked our local lender for a recommendation. They told us Joy was the best around, and they were right! She is always in contact, always on top of issues, always pleasant and easy to talk to. She really listens.
Her expertise is amazing – she was able to easily solve so many potentially deal breaking issues because she has dealt with similar ones in the past. She is so detail oriented and professional.
Joy Thompson is honest, intelligent, and someone I would unreservedly recommend to trust with the important job of helping you buy and sell a home.
Marc and Kathleen, Round Hill, VA
April 24, 2014
Buyer and Seller
We had an excellent experience selling a home through Joy Thompson, even in a tough market several years ago. Joy stayed current on market trends, listened carefully to our preferences and needs, and made good use of our time. Throughout the process, she handled potential difficulties before they become a problem, remaining sensitive to the buyer's preferences while putting our needs first. We are now looking for a different type of residential property, and we immediately contacted Joy. Her knowledge of Loudoun County is exceptional, and her personal style is the perfect balance of professional and warm/friendly. As a seller and now as a potential buyer, we trust Joy's real estate guidance implicitly.
John and Christine, Ashburn, VA
April 23, 2014
Seller
Thank you for everything you've done to help us throughout this house buying process! I am so glad we had someone we trust so much to walk us through all the steps.
Emily, Leesburg, VA
October 21, 2013
Buyer
Thank you so much for all of your help and the long hours you put in to make it so I have a place of my own. I really appreciate all that you did for us and the many months that you assisted in finding our new home.
Jonathan, Leesburg, VA
October 21, 2013
Buyer
Please remove some of the selected filters.
Listing information provided courtesy of the Bright MLS. IDX information is provided exclusively for consumers' personal, non-commercial use, and it may not be used for any purpose other than to identify prospective properties consumers may be interested in purchasing. The data is deemed reliable, but is not guaranteed accurate by the MLS. Updated: 28th November, 2023 6:40 PM (UTC)