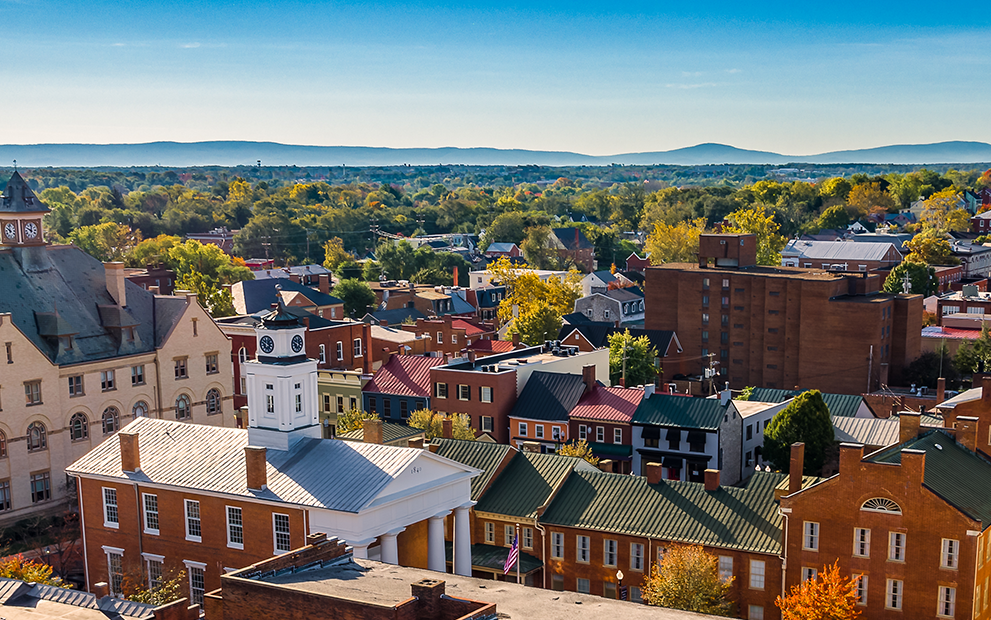 Frederick County is the northernmost county in the state of Virginia. Settled between two mountain ranges, it provides a breathtaking landscape for its many local residents and visitors. Frederick has maintained a steady stream of growth over the years due to its peaceful setting and ideal location. Commuters have easy access to Route 7, Route 50, I-66 and I-81. With major interstate access points along the I-81 corridor and largely utilized industrial parks connected to the rail system, Frederick County and Winchester City have become a premier location for businesses to call home. Due to this industry growth, convenient commuter location, and affordable home prices, the housing market continues to prosper and grow.
Winchester City serves as the county seat and is an independent city of Frederick County. It is the oldest Virginia city west of the Blue Ridge Mountains. Inhabitants of Winchester have worked diligently to preserve the historic character that provides it's charm. The result is an Old Town Historic District featuring attractive and intriguing architecture that houses specialized shops and top-notch restaurants and craft breweries frequented by local residents. Shenandoah University, which calls Winchester home, continues to grow with the town, recently adding a substantial upgraded athletic center.
Frederick County is rich in history and industry, driven primarily by the area's agriculture. The county continues to prosper through its expansive farms and agri-tourism attractions enjoyed throughout the Shenandoah Valley. Every spring, Winchester welcomes thousands of visitors to celebrate The Apple Blossom Festival, a time honored tradition since 1927 celebrating one of the area's biggest harvested crops. The festival draws people from all over to see the beautifully lined streets, events, and games this storied celebration is known for. Winchester's real estate along the parade route steadily continues to draw a high demand.
For those who enjoy peaceful surroundings, they'll find charming towns and scenic rural areas throughout the county. Winchester is also home to the rapidly expanding Valley Health Winchester Medical Center, a leader in the region for innovative, compassionate, and quality healthcare services. Further down Route 50, there are mountainside neighborhoods with views for miles and open fields of family farms. Following Route 522 out of town, you'll come upon Cross Junction, just a few miles past the Marker Miler Orchards. Lake Holiday and Lake Serene are two of Frederick's best kept secrets. These expansive lakes have boating, fishing, and gated communities offering resort like living for amazing prices!
Just south of Winchester City, you'll find charming towns like Stephens City and Middletown. Founded in 1758, Stephens City is the second oldest town east of the Blue Ridge Mountains. Over the past centuries it has had periods of great success and continues to stay well preserved through the work of the Historic Preservation Society and town council. Stephens City is home to the Family Drive-In Theatre, a family-owned theater that has been in business since 1956 and continues to offer great weekend fun for kids and adults alike.
The beautiful mountain views, rolling apple orchards, and historic character make Frederick County a must-see for your next weekend trip – and may make you want to stay.
—
(Photo credit: winchester.gov)